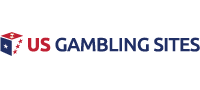 COVID-19 Hurting Pennsylvania Gaming Revenue
The numbers are in, and they are not pretty to look at when it comes to the total gaming revenue in the state of Pennsylvania. The Pennsylvania Gaming Control Board (PGCB) recently released the numbers from the 2019-20 fiscal year, and the state saw a steep decline.
Total gaming revenue fell by 18 percent from year-to-year, and the coronavirus pandemic played a huge role in the steep decline. Not only were casinos closed for more than three months, but sportsbooks in the state also had little to offer to their customers.
In 2018-19, PGCB reported a total gaming win of more than $3.3 billion. Tax revenue during the 2018-19 fiscal year was reported at $1.39 billion, and the reported tax revenue this year was down as well.
The state was only able to generate $1.12 billion in gaming revenue during this fiscal year, which was a big disappointment. Pennsylvania was expected to set new records this year, but losing three months of gaming revenue really set the state back.

Looking for somewhere to play online? Bet Online accepts all US players and offers a $1000 real money signup bonus for casino, sports betting and poker.
Slots and table games brought in the most money won during this fiscal year, with sports betting coming in third. The gaming facilities in the state won more than $1.69 million on slots, and they also brought in more than $640,000 on table games.
Pennsylvania has become a huge player in the sports betting industry, and they routinely post the third-highest numbers in the country. Sportsbooks in the state combined to win $113,724,759 during the most recent fiscal year.
Two Casinos Continue to Lead the Way
Parx Casino near Philadelphia and Wind Creek in Bethlehem posted the biggest numbers during the 2019-20 fiscal year. Both companies brought in a ton of money on gross gaming revenue, but their numbers were way down from a year ago as well.
Parx Casino reported $438.2 million in gross gaming revenue to lead all of the 12 land-based casinos, but it was still a disappointing year. Parx lost close to $169 million from the numbers that they brought in in 2018-19.
Wind Creek Bethlehem saw a decrease in almost $175 million from one fiscal year to the next. The property owned by the Poarch Band of Creek Indians brought in $348.6 million in gross gaming revenue during the previous fiscal year.
The Valley Forge Casino Resort led the way in the sports betting industry, thanks in large part to their partnership with FanDuel Sportsbook. Valley Forge posted sports betting revenue of close to $41 million, which was almost $24 million more than Rivers Casino, which had the second-best numbers.
Relief on the Way?
All of the 12 land-based casinos in the state of Pennsylvania are now back open for business, but that could change instantly. Pennsylvania has seen a recent spike in positive COVID-19 cases, and that could force the casinos to be shut down for a second time.
Governor Tom Wolf recently imposed new restrictions on indoor dining and bars, but he did not mention casinos in his latest announcement. If the numbers keep trending in the wrong direction, there is a good chance that casinos will have to close their doors again.
The total gross gaming revenue during June was $132.5 million. Even though those numbers were much better than the three previous months, the state still saw a loss of almost 51 percent from June 2019.
Live sports are set to return in a big way at the beginning of August, and that should provide a huge boost to the sports betting industry. Casinos and table games will be hard to predict until the state gets the pandemic under control.
Related US Gambling Articles: