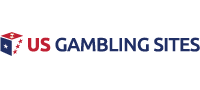 Eldorado Resorts Resumes Operations via Five Casinos in Nevada
Casino operator Eldorado Resorts has been quite busy over the past few weeks preparing to reopen their casino facilities. In Nevada, the company has 23 casino entertainment venues and as of right now, 16 are reopened. The facilities shut down due to a stay at home order based on the spread of the coronavirus. As the state of Nevada began to allow businesses to reopen, Eldorado Resorts started implementing new health and safety protocols to ensure players and employees are safe. Just last week, the company reopened five properties in the state, all enforcing certain protocols for health needs.
More Venues Reopen
Eldorado Resorts reopened the Silver Legacy Resort Casino, the Tropicana Laughlin, the Eldorado Resort Casino, MontBleu Resort Casino Spa and the Circus Circus Hotel Casino. The company announced the reopenings online, with social media pages showcasing the reopening time frames as well as information on health and safety of each property.
Eldorado Resorts President and Chief Operating Officer Anthony Carano commented on the property reopenings by stating that the company is excited and grateful to be able to reopen in Nevada. As operations resume, the facilities of the company located across the USA will see the health and safety of employees and guests being a number one priority.
The company has worked with the state as well as the Gaming Control Board to be prepared to reopen. Eldorado Resorts looks forward to providing services via their casinos in Nevada in a safe manner.

Looking for somewhere to play online? Bet Online accepts all US players and offers a $1000 real money signup bonus for casino, sports betting and poker.
Hotel Stays
The ROW Reno is a group of Eldorado properties involving the Circus Circus Reno, the Silver Legacy Resort Casino and the Eldorado Resort Casino. This group planned a phased reopening for their hotel rooms. The Silver Legacy has upgraded guest rooms that reopened on June 4.
For each of their properties, Eldorado has procedures in place to limit the capacity of the game floor as well as occupancy levels. The goal is to ensure proper social distancing, so guests and employees are safe from the coronavirus. The company has been working hard to prepare its properties to abide by the regulations of the Gaming Control Board.
The company has a set of health and safety protocols that must be followed. They are asking employees and guests to avoid congregating in groups. Hand washing is encouraged, with a time frame of 20 seconds or more. Hand sanitizing stations are located throughout properties so everyone can wash hands as needed.
The casinos will be sanitizing and cleaning high touch surfaces frequently, including game machines. All public spaces will be cleaned and disinfected on a more frequent basis to avoid any contamination. Team members will be wearing face masks at all times. Eldorado Resorts are encouraging guests to do the same.
Slot machine banks have been arranged to ensure social distancing. The games will be cleaned on a regular basis. For table games, there are limits for how many players can be seated at the table based on the game being played.
For blackjack, only three players can be at the table at one time. Pai gow poker allows only three players. Roulette and poker tables can seat four players. The craps table is open to six players at a time.
It will be interesting to see how Eldorado Resorts fares now that most of their properties are open. Hopefully, everyone can remain safe and guests can enjoy gaming once again with some sense of normalcy amidst the coronavirus pandemic as it continues to affect the United States as well as other countries.
Related US Gambling Articles: