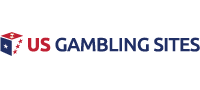 Encore Boston Harbor to Tighten COVID-19 Safety Measures After Large Gathering
Across the US, businesses are hindered by capacity settings that are listed by the individual state, due to COVID-19. As the pandemic continues, businesses are operational, but they are providing services in a limited capacity. Gatherings are limited to small groups because the virus can spread quickly in a crowd. Casinos are following such protocols as limiting how many people can be inside, mask wearing and more. Controlling the public has proved difficult and one casino in Massachusetts is now paying the price for allowing a large gathering of people to take place.
More Oversight Needed
The Encore Boston Harbor is reportedly set to discuss oversight with the state' Gaming Commission after it was found that a large party took place at a hotel suite. Police were alerted to the gathering and now, the casino must implement heavier restrictions to protect the venue from the virus.
The party took place in the early morning hours of August 16. Around 100 people were gathered together in a tight space. In Massachusetts, gatherings are limited to 25 people or less. The get together was broken up once staff picked up on what was taking place. The casino has now implemented new measures to ensure that this does not happen again.
After meeting with the Commission this week, details will be provided on what was discussed and how the situation as handled.

Looking for somewhere to play online? Bet Online accepts all US players and offers a $1000 real money signup bonus for casino, sports betting and poker.
Changes to Be Made
The Encore Boston Harbor will be fining anyone $3,000 if they have more than four people in a hotel room. Guests are allowed to have up to eight people in a two-bedroom suite. The casino will also increase security patrols and monitor supplies being brought up to rooms. This includes alcohol. By increasing the supply monitoring, they are able to figure out if someone is trying to have a party on the premises.
Eric Kraus, a spokesman for Encore commented on the measures by stating that guest and employee well-being and safety and top priorities. The enhanced measures will help to make sure that registered guests are able to enjoy themselves in an environment that is safe and responsible.
For the Encore, the party was not the only issue in August. The property was also connected to violent incidents. On the same day as the part, a man was shot once he left the casino. Then, on August 20, a man was arrested after he stabbed another person at the casino.
There have been questions regarding crime in Everett before and after the casino was constructed. A study completed by the gambling commission showed that during the first month of operations, the casino did lead to an increase in crime for the city. However, it was concluded that the numbers were not high when considering how many people the casino serves.
Encore must now deal with these issues as well as try to gain ground with visitors as they hope to bring in revenues after losing out during the COVID-19 closure. Only time will tell if the casino will be able to handle these issues and see a monetary turnaround.
Related US Gambling Articles: