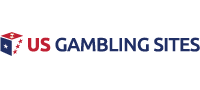 Evolution Gaming Seeks to Acquire NetEnt Shares; Taking Leading Role in US iGaming Market
Evolution Gaming is a top-rated live casino gaming developer who has its eye on acquiring NetEnt, a rival gaming provider. The deal would cost Evolution $2.3 billion but the combination would set the company up to be a major leader within the online gambling industry in the US. Early yesterday, shareholders of NetEnt stated they will approve the offer.
World Domination
So why would Evolution want to acquire NetEnt? World domination of course! The brand wants to accelerate their plans to become the leader in the online gaming industry on a global scale. They are already a leader in live casino gaming and with NetEnt under its belt, they would be one of the largest suppliers of online slot games.
The two companies coming together would reportedly place the company in a leading role when it comes to the online market in the US. Jens von Bahr, the chairman of Evolution, stated that NetEnt has an established position in the US and combining that with Evolution's US studios and strategy, they would be in a favorable position to capitalize on North America as online gambling regulations moves forward.
The deal should close in early November and annual synergies of $34 million will take place after. Evolution has stated that the main benefit would be via revenue synergies instead of cost-cutting. The company does not believe that any essential changes will take place within the combined workforce.

Looking for somewhere to play online? Bet Online accepts all US players and offers a $1000 real money signup bonus for casino, sports betting and poker.
NetEnt chairman Mathias Hedlund sees the merge as one that creates unique possibilities. The company will be able to take a leading role in shaping the online casino market as a global B2B provider as well as take advantage of market development as digitalization continues as well as strong growth, particularly in North America.
Hedlund pointed out further that the position of Evolution in Live Casino along with the online slots position of NetEnt will create a company that will be well-positioned to hold a significant market share in the US.
Shares Dropping
Despite the positive news associated with the deal, the market seems to be unsure of the deal. Evolution saw shares drop 9% after the news of the tie-up came to light. Some even suggest negative connotations with the deal. Regulus Partners, an analyst based in London, stated the deal has the potential to dilute the focus of Evolution within its core live casino sector.
Regulus pointed out that B2B and B2C companies that are strong are typically good at one thing. The dexterity needed to be able to multi-task in more than one sector is usually unseen.
The deal between NetEnt and Evolution Gaming is announced not long after NetEnt acquired Red Tiger Gaming. Companies in the online gambling sector continue to consolidate in order to try and see faster and wider spread growth.
It will be interesting to see if this deal comes to fruition and just how well the two blend together as they try to see continued success in live casino and online slot sectors.
Related US Gambling Articles: