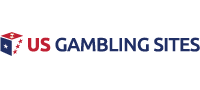 German Bundesliga Returns To Action
Professional sports leagues throughout the world continue to try and fight through the coronavirus pandemic, and leagues continue to try and find a way to return to action. One of the most popular soccer leagues in the world was finally able to return to action on Saturday.
One of the top professional soccer leagues in the world returned to action on Saturday, to the rejoice of both soccer fans and sportsbooks in the United States. Germany's Bundesliga was back in action, and they have a full slate of games on the schedule with a plan in place to finish their regular season.
There were six separate matches on the schedule for Saturday, as the Bundesliga makes their official return through the coronavirus pandemic. The league officially shut down on March 8, which was well ahead of when professional sports leagues shut down in the United States.
There are 18 teams in the Bundesliga, and each team has at least nine games remaining in their regular season. Bundesliga is committed to finishing their regular season and completing their entire playoff schedule.

Looking for somewhere to play online? Bet Online accepts all US players and offers a $1000 real money signup bonus for casino, sports betting and poker.
Bundesliga officials have already announced that play is expected to conclude by June 27, which will mean that teams will play through a cramped schedule. The league features all of the top clubs in Germany, and there are several American players on the rosters of some of the teams as well.
One of the main reasons that the league is committed to finishing the regular season is because some teams are set to earn their spot in the European Champions League for next season. The top three teams will earn their spot, and there are currently four teams that are in tight competition for each of the four spots.
Bayern Munich currently holds the top spot in the Bundesliga with 55 points and an astonishing goal differential of +47. Borussia Dortmund is currently in second place with 51 points, while RB Leipzig sits in third place with 50 points.
Monchengladbach is currently in fourth place with 50 points, while Bayer Leverkusen is in fifth place with 48 points. This figures to be a tight race down the stretch over the final nine to 10 games that each team is set to play.
Ready To Go
Sportsbooks in the United States have been waiting for international soccer leagues to resume play, and they are taking advantage of the Bundesliga returning to action. FanDuel is one of the top sportsbooks set to capitalize on the Bundesliga hosting matches, and they are set to feature live games.
FanDuel is set to stream the games live through their mobile betting apps to their customers. The hope is that by streaming the soccer matches that bettors will be persuaded to bet on the matches.
There are a few restrictions that are set in place by FanDuel, and the matches will only be available for streaming in five states throughout the country. Customers must have a positive balance in their sports betting account to stream the matches, and they must live in a state where FanDuel operates a mobile sportsbook.
Fox Sports will also be broadcasting all of the top games that are being offered by the Bundesliga beginning on Saturday. Fox Sports and Fox Sports 1 have announced their lineup for the weekend, and all of the top games will be broadcast live over the networks.
FanDuel is also debuting a new daily fantasy sports service for the upcoming Bundesliga matches. They are featuring a contest that is guaranteeing at least $25,000 for that contest, with the top finisher being awarded $5,000.
Related US Gambling Articles: