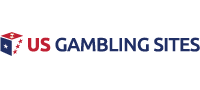 Ho-Chunk Nation Approved For Massive New Casino
The Ho-Chunk Nation has been working to gain approval to build a massive new casino, and that approval finally came on Thursday. The federal Bureau of Indian Affairs (BIA) will allow the tribe to build a $405 million casino just outside Beloit, Wisc.
This location will also put the brand new casino just over the Illinois border, which will largely attract a large number of visitors from the Land of Lincoln.
The Ho-Chunk Nation has wanted to build a brand new casino in this location for almost 20 years, and now the time has finally come. Ho-Chunk Nation is the biggest casino operator in the state of Wisconsin, and this new location has a chance to become one of the biggest attractions in the state.
The Ho-Chunk Nation submitted an application to build a casino at this location almost seven years ago, and the BIA finally gave their approval this week.
#1 US Gambling Site For 2021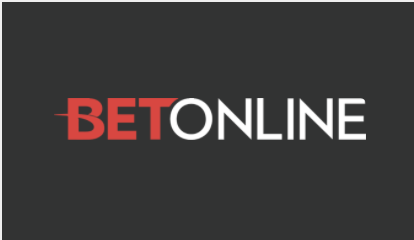 Accept Players From Every US State
Credit Card, Debit & Crypto Deposits
$3,000 New Player Welcome Bonus
Online Casino, Sportsbook & Poker
Advertisement
The BIA is a part of the US Department of the Interior, and they had several things to consider when looking at this review process. Ultimately they decided to take into parcel a 73-acre stretch of land right next to the Wisconsin welcome center and right across the border from Illinois.
There are still some hurdles that have to be crossed before the Ho-Chunk Nation can begin the construction phase of this project. Wisconsin Governor Tony Evers must first give his signature on the project before anything else can take place.
The city of Beloit has publicly supported these plans, and they will put pressure on Evers to sign the application. The Ho-Chunk Nation plans to have a hotel, casino, waterpark, and convention center at this brand new location.
Evers has publicly stated that he would sign an agreement if it was ever presented to him, but that came back in 2018. Governors have the power to veto any off-reservation tribal casino proposals, according to federal law.
The fact that the state is currently shut down due to the coronavirus pandemic will also likely slow down this process.
This announcement also gives the city of Beloit bragging rights over the city of Rockford, Ill. Both cities have been competing to get a new casino built in this part of the state, and it appears that it will now land on the Wisconsin side.
Illinois Governor JB Pritzker has been trying to get a casino opened up in Rockford since a new expanded gaming bill was signed into law last summer. The Illinois Gaming Board is currently reviewing a bid from the city of Rockford and Hard Rock International, but that application could now be scrapped with a major casino already planned for this area.
About Ho-Chunk Nation
Ho-Chunk Nation was formerly known as the Wisconsin Winnebago Tribe, but a split occurred after a section of the tribe was relocated to a reservation in Nebraska. The Ho-Chunk Nation tribe has land in five different states in the United States, but most of their land is located in the state of Wisconsin.
The Ho-Chunk Nation is made up of members that privately own their land, and therefore they are known as a non-reservation tribe. Black River Falls, Wisc., is the headquarters of the Ho-Chunk Nation, and they adopted their most recent constitution in 1994. The current President of the Ho-Chunk Nation is Marlon WhiteEagle.
The Ho-Chunk Nation owns and operates several other casinos in the state of Wisconsin, but this will be their first venture into Illinois, even though they technically won't be in the state. They currently operate casinos in Black River Falls, Baraboo, Nekoosa, Tomah, Madison, and Wittenberg, all of Wisconsin.
Related Articles