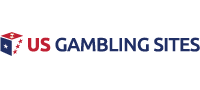 Hollywood Casino Takes Over First Place as Top Revenue Earner in Pennsylvania iGaming
Online casino gaming in Pennsylvania is still relatively new with only a few operators offering services. In the beginning, operators were unable to offer services via iOS devices due to new stipulations set by Apple. However, operators were busy working to get an app on the market that was acceptable by the mobile device brand. Hollywood Casino is the only operator in the state that has officially launched and iOS application and that has pushed them to the forefront of the iGaming industry.
Top Revenues
In August, Hollywood Casino launched their online offering but only with five games. Players were not really impressed with what the brand had to offer. Then in September, the online casino launched even more games and with an iOS application now in operation, the site is opened up to even more players in the state.
For September, Hollywood Casino's online offering produced close to $3 million revenues. Of that number, $2.8 million came from slot games. Table games were much less lucrative, bringing in just over $165,000. Unfortunately for the brand, their slot totals came in last for the three operators in the iGaming sector.
The Hollywood Casino was busier than ever in September. Slot players wagered more than $27 million, which was more than double the $13 million played in August. Table game wagers were up as well, coming in at just over $13 million last month, basically triple the $4.6 million from August.
#1 US Gambling Site For 2021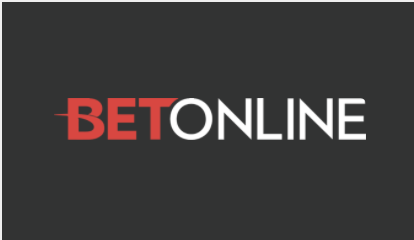 Accept Players From Every US State
Credit Card, Debit & Crypto Deposits
$3,000 New Player Welcome Bonus
Online Casino, Sportsbook & Poker
Advertisement
Competitor Numbers
Right now, the only competitors of Hollywood Casino online is SugarHouse and Parx Casino. Hollywood managed to outperform both in slots but not in table games. Parx earned $763,911 from slot games while table games brought in $505,744. For SugarHouse, the numbers came in at $840,072 in slot revenues and $228,611 for table games.
For the state, table game revenues basically stayed the same. However, slot game play was definitely boosted. For August, the state earned $2.5 million. Last month, more than $4.4 million was earned from the games.
SugarHouse saw the most traffic of the three sites, with slot gamers wagering more than $47 million at the PlaySugarHoues site. The gamers of SugarHouse actually counted for around 50% of the September slot wagers.
Unfortunately for SugarHouse, their revenues were down last month at around 40%. This was mainly due to progressive wins on the Divine Fortune slot game. In September, the top jackpot of the game was hit not once but five separate times. Prizes ranged from $30,000 to close to $200,000. Without these prizes considered, the brand would have seen far more revenues.
As far as table games are concerned, Parx Casino still reigns supreme. With over $500,000 in profits from September, the site continues to do well. surprisingly, the brand accounted for over 50% of the total table game revenue for the month.
Overall, the online gambling industry of Pennsylvania is doing well, considering it is in the early stages. Th sites started much differently than their nearby competitors New Jersey and Delaware did back in 2013. The sites launched with very little games and have been steadily adding content to give players something more to explore.
It will be interesting to see how the revenues trend over the coming months and if Hollywood Casino has the upper hand being the only one with an iOS application on offer. As more operators jump into the industry, the competition will be more fierce and the potential for revenues to grow will of course increase.
Related Articles