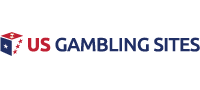 Illinois Casinos See Gross Gaming Revenue Decline for 2020 Fiscal Year
Casinos in Illinois saw a drop of 30% in gross gaming revenues for the 2020 fiscal year, with less tax dollars produced for education in the state, due to the loss. The results are mainly due to the COVID-19 pandemic and a direct result of casinos closing in the hopes of slowing the spread of the coronavirus.
Details of the Drop
In the monthly briefing report from the Illinois Commission on Government Forecasting and Accountability, details were provided to show just how the pandemic affected the gaming industry. Taxes from video gaming, casinos, horse racing, sports betting and the lottery dropped by over 13% when compared to the previous fiscal year.
Taxes from gaming from July 2019 through June 2020 came in at $1.2 billion. This was a staggering $200 million less than the 2019 fiscal year. Casinos lost the most, with the gross gaming revenues dropping from $1.347 billion to $943 million. This was a huge hit, one that was caused due to the casinos being shut down for several weeks.
Gaming revenue in the state is taxed based on a graduated sale that goes from 15 to 50 percent. The percentage is based on the total win of each individual casino. For the 2020 fiscal year, reports show that casinos provided $195 million to the state's Education Assistance Fund. This is $74 million short of last year and a drop of 27.5%.

Looking for somewhere to play online? Bet Online accepts all US players and offers a $1000 real money signup bonus for casino, sports betting and poker.
Hit Hard by the Closure
The economy took a big hit due to the coronavirus in Illinois and the gaming industry was not an exception. The effect continues as casinos have reopened after a shutdown and are operating at a lowered capacity.
Governor JB Pritzker ordered the 10 commercial casinos to close on March 16. At the same time, the video gaming terminals across the state were also shuttered. Casinos were allowed to reopen on July 1 but at a limited capacity and with health and safety measures in place.
While the suspension has been lifted, gaming is now only offered at a limited basis. It is unclear as to how long the limitations will continue. It could be that the industry is impacted into 2021 and beyond as the virus continues to be an issue.
For some, there is a fear that facilities like casinos are not safe to return to, even though operators are doing their best to keep spaces clean and safe. Players may also fear that they are at risk due to other guests on-site. Players have no control over others and if people are not willing to wear a mask, it could be a hinderance for some who might want to visit. The fear element may play a role in lowered casino traffic which will keep revenues lower for the time being.
For now, operators will have to continue to do their best to keep spaces safe and hope that players will be willing to travel to play games, dine and spend in other areas. If a vaccine for the virus is able to be created it will also help the industry to recover, but it is unclear if and when this will actually occur.
Related US Gambling Articles: