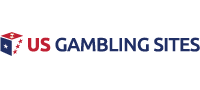 Lebron James and his effect on NBA Future Bets
Sports these days are in an interesting position. More than ever before, the movement of star players causes shifts in the balance of power in leagues, and nowhere is this more evident than in the NBA. With only 5 players on the court at a time, and those players playing the majority of any game, putting together a championship team requires more than just one superstar. These days, the "superteam" mentality of the league is giving all-star players more reasons to take less money in return for a chance to win the championship.
Not surprisingly, Lebron James finds himself in the middle of this process. Back in 2010, he made a spectacle of his decision to leave Cleveland for Miami and create a "superteam" with Dwayne Wade and Chris Bosh. Now, while the team didn't win as many titles as he had predicted, they were a force to be reckoned with, winning two titles before James decided it was time to take his talents back to Cleveland.
During that time, however, other teams had figured out that this "superteam" mentality was the future of successful franchises. Most important of all the moves that were made was Kevin Durant leaving Oklahoma City and tens of millions of additional dollars on the table to join the Golden State Warriors, who had just come off a record-breaking 73 win season. With three titles in four years (a loss against James and the Cavs in the middle of the run), the Warriors are seemingly unstoppable, with many teams trying to put together a roster to compete with them. Recently, the Houston Rockets created their own "superteam" in an effort to beat the Warriors and came very close to doing just that.
So, with the offseason upon us, we are all waiting for Lebron to make his decision on where to play next season. While there is a lot of speculation, for gamblers it is a terrible game of cat and mouse. You see, at the beginning of every season, you can make a Future bet on which team will win the NBA Championship. This season, with the location of James unclear, the oddsmakers are having to hedge their bets. Have a look at the current odds to win the title next year:
#1 US Gambling Site For 2021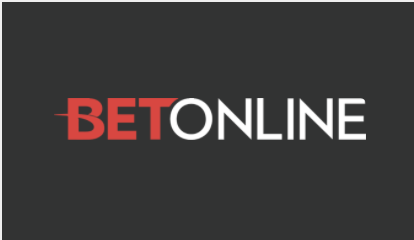 Accept Players From Every US State
Credit Card, Debit & Crypto Deposits
$3,000 New Player Welcome Bonus
Online Casino, Sportsbook & Poker
Advertisement
Golden State +140
Houston +500
Los Angeles Lakers +500
Philadelphia +550
Boston +550
San Antonio +1800
Cleveland +2500
Miami +5500
Toronto +6000
Do you see the discrepancies there? At this stage, all signs are pointing to Lebron joining one of three teams: Houston, the Lakers, and Philadelphia. So, the Lakers, who have averaged 21 wins over the last three seasons, are now the second favorite for the title!
Why the books have done this is clear: they don't want a lot of money on the Lakers at their realistic odds if they don't land huge free agents like James. So what does that mean as a gambler? Are there future bets that you can make that still provide value? Here are a couple of options:
Take the Warriors
Yes, we know, this is not a sexy bet and also doesn't have long odds. However, there are no signs that the
team is going to be any worse than last year, which had a lot of turmoil during the regular season only to end in a sweep of the best team in the East. It's a very good bet that they are back for more again this year.
Take the Celtics
If Lebron is leaving, then the Celtics are by far the best team in the East, having pushed the Cavaliers to the limit this year without their two best players. Unless the team guts the roster as they did in the last offseason, then Boston is a good bet to take a run at the Warriors.
Take the Cavaliers
Wait. What? The Cavs? Who looked terrible at the end of the season? Yes…take the Cavs. If Lebron moves to the Lakers now, it will still take a year for them to be in a position to seriously contend for the title. SO, why not just take the option to stay in Cleveland, where on the back of James they made it through the east again this year. They can pick up some players to complement James, and he can take a run at a 9th consecutive finals appearance by beating up on a weak Eastern Conference. +2500 is a great number to take now, and if he leaves, well, at least you haven't bet a ton on it.
Bet on who makes the finals, not the winner
You won't get as great a set of odds, but many sportsbooks will offer you future bets on which team will win each conference. This allows you to bet on options like the Warriors vs. Celtics, Houston vs. Boston, etc, and this tends to pay decently even without picking the actual winner of the series.
No matter what you decide to bet on, one thing is clear: the NBA betting world hinges on the decisions made in the next 2 weeks, but really it all comes down to what Lebron James decides he is going to do with the next stage of his career. Even at 33 years old, James causes a shift in the balance of power, and all of us wanting to get in on the action are waiting nervously for this version of "The Decision."
Related Articles