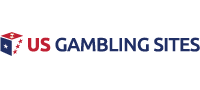 Live Betting Issues Highlight Week 2 of US NFL Betting
This week, amongst all the craziness of the NFL season (19 missed kicks during the week, causing major issues for gamblers across the world), we witnessed our first major glitch of the regulated U.S. sports betting market. A live line in the game between Denver and Oakland caused some players to reap massive rewards, but it is what the sportsbook operator who had the glitch, Fanduel, did that has caused the biggest stir by far.
What is live betting?
Before we explain what happened, let's make sure you understand how live betting works. When you are betting on a football game, you can bet on the pre-game odds like normal. Once the game starts, and points are scored, there is a live line distributed by many sportsbooks that allows you to bet on the winner of the game while the game is in progress.
If you like a team to come back from being down, you may want to put some money down while they are losing, in which case you will probably get better odds than if you had bet before the game started. These bets can be made right up until the final whistle, although the speed at which you have to get the bets in can make it difficult, especially in a land-based environment.
Ok, so what happened?
This past Sunday, at the Fanduel sportsbook in the Meadowlands racetrack, people were watching the afternoon football games like they would any given Sunday. The game between Denver and Oakland was a hotly contested affair, with the Raider taking the lead in the fourth quarter.
#1 US Gambling Site For 2021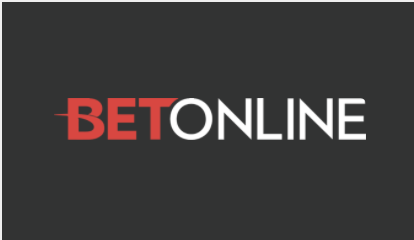 Accept Players From Every US State
Credit Card, Debit & Crypto Deposits
$3,000 New Player Welcome Bonus
Online Casino, Sportsbook & Poker
Advertisement
Denver had the ball late and was driving for what could have been a game-winning field goal. AS this was happening, the odds of Denver winning were quickly shifting. When a pass was made to the Oakland 15 yard line, the Fanduel sportsbook spit out a live line of +75000 for Denver winning, which didn't seem right given they were close enough for a chip shot FG.
A few savvy gamblers raced to the teller and placed bets, just in time to see Brandon McManus kick the game-winning field goal giving Denver the win.
The problem lies in the odds themselves. Somehow, the algorithm must have malfunctioned at that very moment, as the odds of Denver winning the game from the 15 yard line would have been closer to -600 than +75000 To illustrate, if you wanted to win $100 with the proper odds, you would have to wager $600 to do so, but with the incorrect odds…you would win $75,000 for your $100 bet.
Well, …someone did win big. One player managed to have a ticket worth $82,000 on that line…except that Fanduel refused to pay it. Citing the Terms and Conditions that allow a sportsbook to rescind bets made with erroneous lines, the company said it would not honor the bet or other smaller ones that were made with the same lines.
In an attempt to make the player happy, the company offered to pay out $500 and tickets to three New York Giants games as compensation. Needless to say, New Jersey gamblers were outraged and threatened a lawsuit against Fanduel and the Meadowlands.
A reversal of fortune
What happened after that is nothing short of shocking. On Friday, Fanduel decided after a week of bad press to honor all the winning bets, including the whopping $82,000 ticket. Now, there are a couple factors at play here that would have made the company decide to take this step.
First, the company behind Fanduel, Paddy Power Betfair, has a ton of money, so the payout was nothing major for them. Second, and more importantly, these are early days for the regulated sports betting industry in the United States, and to have a scandal rock it so early on would likely cause concern not only in New Jersey but in other states still formulating legislation.
Concerns for the credibility of sportsbooks would come into question, and overall this would have had a much larger financial impact on the Fanduel bottom line than paying out the erroneous bets.
However, the bigger picture here is that Fanduel has set a very bad precedent for all other sportsbooks. With this decision, the company is basically saying that any bet that a player makes is valid, throwing out all the Terms and Conditions that may have applied. While it is difficult to tell how other sportsbooks will respond if this were to happen to them, you can bet that players will be mindful of what trans[ired and ready to call for legal action if they feel they are being taken advantage of.
This could have been avoided
It is important to note that all of this could have, in fact, been avoided. This was not an online bet being placed on this outrageous line. A teller in the sportsbook had to take the ticket and place the wager at the terminal. IT was at that point that the teller could have noticed something was off and then taken the line off the board until it was fixed.
This speaks to the level of training that the staff at these land-based sportsbooks have received in a hurried pace to launch these operations. We hope that this serves as a learning exercise for the entire industry and that more time and care is taken in training staff to be able to notice these discrepancies and at least ask a supervisor to double check before a bet is placed.
In this case, the honorable move was to pay out the wagers, but the long-term effect of this blunder will be felt for quite some time to come.
Related Articles