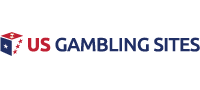 Major League Baseball Still Working on Plan
It appears that both the National Hockey League and the National Basketball Association have solid plans in place to resume their 2020 season. The same can't be said for Major League Baseball, as the league hasn't even been able to begin their 2020 season.
MLB commissioner Rob Manfred has explored many different options to return to play, and he has shared these plans with league owners and the MLB Players Association. Both sides seem far apart in their negotiations, and the league is running out of time to get a plan in place.
There have been several official plans submitted to each side, but neither side can come to an agreement. The players are wanting to retain as much of their salaries as possible, while the owners are trying to limit the amount of money lost by canceled games, and not having fans in the stands.
Players Want Longer Season
Major League Baseball recently proposed an 82-game schedule to the MLBPA, and that offer was reviewed by the group. The MLBPA came back with a counterproposal in which they are looking for a 114 game regular season.

Looking for somewhere to play online? Bet Online accepts all US players and offers a $1000 real money signup bonus for casino, sports betting and poker.
The players are hoping to have a regular season that begins on June 30 and ends on Oct. 31. The playoffs would then take place beginning in November, and it is unclear how long they would run.
The union is also requesting deferred salaries if the 2020 postseason is canceled. The players are also including language in the contract that gives any player the option to opt out of playing in 2020.
The MLBPA will not back down from their stance that players should receive the full portion of their prorated salaries. Owners have argued that they lose more money with every game that is played in 2020 since fans will not be in attendance at any game.
Players have tried to sweeten the deal to the owners by offering to wear microphones in-game to enhance the television broadcast of the games. They have also agreed to participate in a postseason All-Star Game and Home Run Derby.
The proposal was expected to be immediately dismissed by the owners, but it's unclear on which points the players are willing to back down from. The players will likely be willing to reduce the number of games that they play as long as they receive their full prorated salaries.
Owners Willing to Pay Prorated Salaries
Major League Baseball, which includes the owners, did quickly shut down the proposal offered by the players, and they have started working on other plans. Sources have indicated that the league is now looking to play a regular-season schedule of around 50 games, but they are willing to pay the players their full prorated salary.
The league is not planning on offering this deal to the players, and they are still hoping that another plan can get approved before using this "final option." This plan would be used if neither side can come to an agreement, and the league wants to save the 2020 regular season.
Under this plan, the league would start playing regular-season games near the end of July and would wrap up around the same time as a normal season. Expanded playoffs would likely be included as a part of this plan, but several issues would still have to be negotiated.
Players have expressed their desire to play more games in 2020 than what the owners are offering. Sources have indicated that some owners are willing to cancel the 2020 season entirely in an effort to cut their losses.
Related US Gambling Articles: