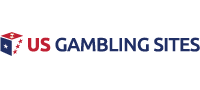 Maryland Casino Revenue Goes Up
Casino revenue in the state of Maryland actually went up in September 2020, which was a shock to some industry experts. The ongoing coronavirus pandemic has had some devastating effects on the gaming around the country, but it appears things are back on track in Maryland.
Maryland officials reported casino revenue of more than $143.7 million during September, which was actually a one percent increase over last year. Casinos in the state were able to win more than $1.5 million more despite facilities being capped at just 50 percent capacity.
All of the six casinos in Maryland were forced to shut down on March 16 by Governor Larry Hogan, as the state tried to stop the spread of the novel coronavirus. Hogan allowed the casinos to reopen on June 19, but health and safety restrictions remain in place.
The casino industry actually had a higher gross gaming revenue in August, as the six casinos won over $149.5 million. That was the eighth-highest monthly total in Maryland wagering history.

Looking for somewhere to play online? Bet Online accepts all US players and offers a $1000 real money signup bonus for casino, sports betting and poker.
Even though casinos have implemented very strict health and safety measures, it has not kept customers away. All visitors as well as employees have their temperature scanned before entering the property, and all of the restaurants inside of casinos have been shut down.
MGM National Harbor was once again the leader in the Maryland casino industry, which is nothing new. That property won more than $57.4 million during September, which was almost the same total from a year ago. The gap is closing though as there are other properties throughout the state that brought in some impressive numbers in September as well.
The MGM National Harbor was opened by MGM Resorts in December 2016, and was a $1.4 billion project. MGM National Harbor is far from the only go-to spot in the state though. Live! Casino and Hotel saw the biggest increase year-over-year, winning more than $49.1 million during September 2020. That was a three percent increase from the 2019 numbers, showing the industry is back on track in a big way.
November Brings Question of Sports Betting
Now that the state has seen a bounce back in the casino industry, all attention is now on the polls in November. Voters in the state will have the chance to approve sports betting, which would bring in a ton of additional revenue for Maryland.
All that is required to legalize sports betting is a simple majority, and experts believe that the state will get the necessary approval. The Northeast section of the United States has seen a tremendous rise in sports betting popularity, as well as acceptance.
If the sports betting referendum is approved by voters this November, lawmakers will have to get back to work to create rules and regulations to govern the industry. There was very little discussion surrounding these issues before the March shutdowns due to COVID.
The biggest question that will likely face lawmakers if this referendum passes is where sports betting would be allowed. There are a number of different options in Maryland, but the lawmakers will have to decide which route to take.
Casinos will likely get the first shot at applying for a sports betting license if wagering is approved. Make no mistake professional sports stadiums (Oriole Park, M&T Bank Stadium, etc.) are going to want opportunities for increased revenue. The state also needs to explore mobile betting availability.
DraftKings is one of the main forces behind bringing sports betting to Maryland and the rest of the U.S. The company really wants a part of this state after donating more than $250,000 to support the sports betting referendum.
Related US Gambling Articles: