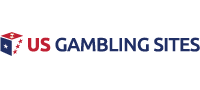 Maryland Lawmakers Discuss Gambling Expansion During Recent Meeting
The state of Maryland is currently facing a huge budget crisis, in the billions. To try and figure out a plan, lawmakers met earlier this week with expanded gambling among the categories of discussion. The House Ways and Means briefing took place on Tuesday with the state's Lottery & Gaming Control Agency director Gordon Medenica presenting details on how gambling could be used to bring in new revenues, particularly while the pandemic is still an issue. One of the most obvious solutions according to the Director is online lottery games.
Casinos Face Revenue Shortage
The six casinos in Maryland are currently facing a revenue shortage after shutting down on March 16 and not opening back up until late last month. The state was anticipating revenues from the industry in the nine figure range. Now of course, that will not take place. The state also has to consider that revenues will be limited for quite some time as the casinos cannot operate at full capacity.
Since casinos are not able to contribute as they normally would, lawmakers are trying to think outside the box as to what they can do to bring in money. The director is unsure as to how to forecast just how much revenue the casinos will be able to recapture due to the current occupancy percentage. However, he is optimistic that it will be more than 50%.
Lottery Growing Due to Lack of Gaming
Over the past few months, the state has seen significant growth in the lottery sector. The director contributes this to players not having anywhere else to spend their discretionary entertainment money. People who are stuck at home are buying instant lottery scratch off tickets at the grocery store and other places in order to have something to do.
#1 US Gambling Site For 2020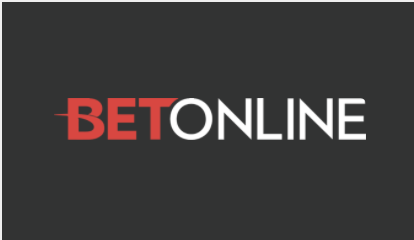 Accept Players From Every US State
Credit Card, Debit & Crypto Deposits
$3,000 New Player Welcome Bonus
Online Casino, Sportsbook & Poker
Advertisement
However, the lottery was also affected by the coronavirus as bars and restaurants that sold tickets were also shut down. These two options count for a significant portion of lottery ticket sales. In the beginning, the shutdown caused the lottery to cancel a planned product launch and postpone another.
During the hearing, Medenica testified that the lack of online lottery gaming leaves the state with lost revenues. He pointed out that the states that do have online lottery games have seen sales explode over the past few months. Because players couldn't leave their homes, they turned to online games as an option for entertainment.
Neighboring states have been able to do well, including Virginia and Pennsylvania. Medenica feels the expansion to online should be inevitable for Maryland as the surrounding states have done so well especially during the current environment. He also pointed out that experience shows it does not hurt the brick and mortar ticket sales.
Also discussed during the hearing was casino gambling online. Medenica did not come to the hearing with details on the subject, but lawmakers drifted into this realm of conversation. The difference between online gaming and lottery games were discussed, particularly involving how digital lottery products are now starting to look like slot and table games.
While online lottery and casino gaming were discussed during this recent meeting, it is not likely that either will be on the table for legislative consideration any time soon. But at least the conversation has started and could lead to options in the future.
Related Articles