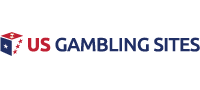 Massive Resort Proposed In Mississippi
A group of developers from Biloxi, Miss., have recently proposed a massive new construction project to rejuvenate an area of the state. The project is a $1.1 billion integrated resort casino that would be built on the site of the former President Casino Broadwater Resort. That casino was destroyed by Hurricane Katrina in 2005, and the land has been vacant since that time.
Broadwater Development is the name of the group that has applied for the project, and they filed a resolution with the City of Biloxi earlier this month. The group is hoping to become a qualified project that falls under the Mississippi Tourism Rebate Program.
The reason for the resolution is that this project could receive some funding if they are accepted under the program. The Mississippi Tourism Project Incentive Program (TIP) provides money for projects such as this that help to bring new business to the area.
The land that could house the new integrated casino resort is 278 acres, and the Broadwater Development group has some big plans for the area. Along with a casino and a hotel, the group is looking to build multiple swimming pools, a golf course, condominiums, and a shopping center.
#1 US Gambling Site For 2021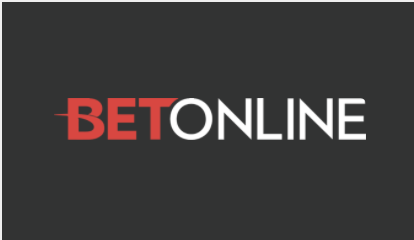 Accept Players From Every US State
Credit Card, Debit & Crypto Deposits
$3,000 New Player Welcome Bonus
Online Casino, Sportsbook & Poker
Advertisement
The site was originally home to the Broadwater Beach Resort from the late 1930s until 1992. President Casinos purchased the property in 1992, and they operated the resort until it was destroyed by the historic hurricane in 2005.
Riverboat gambling was legalized in Mississippi in 1990, and that was the only form of gambling allowed in the state. After Hurricane Katrina, the state allowed these riverboats to move ashore, but they had to remain within 800 feet of their original location.
If the Broadwater Development group wants to qualify for the TIP program, then there are some different steps that they must take. The group must invest at least $40 million in land and building costs, and they must also invest at least $150,000 per private hotel room.
If the group is approved for the program, the group will receive close to an 80 percent reduction in sales tax. The Biloxi City Council has a meeting set for June 16, and they are expected to take a close look at the proposal on that date.
Biloxi is seen as a huge gamble when it comes to building a resort and casino since it is away from the other buildings in the state. Other groups are looking into Biloxi as well, but Broadwater Development was the first to submit an official proposal.
Neighboring Louisiana Looking at Sports Betting
The neighboring state of Louisiana also has a terrific gambling industry, but that state is looking to legalize sports betting as well. If Louisiana is able to legalize sports betting, it will likely take a large chunk of money from Mississippi.
Mississippi has already legalized sports betting, and they have gotten plenty of business from residents of Louisiana. Mississippi limits sports betting to water and land-based casinos, but there is a chance that Louisiana could legalize mobile sports betting.
Voters in Louisiana will have the final decision in November as a referendum is set to appear on the ballots. Each parish (county) in Louisiana will get to make their own decision, but several parishes are expected to vote in favor of the referendum.
If sports betting is approved, lawmakers in Louisiana will have to create laws to regulate the new industry. It is unclear when sports betting could launch in Louisiana, but it would likely occur at some point in 2021.
This massive casino project in Mississippi will still attract plenty of business, but the Louisiana vote in November could determine how much new money the state can bring in.
Related Articles