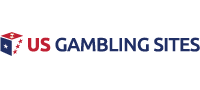 Minnesota Twins at Chicago White Sox Betting Preview
After just two games on Thursday night, Friday opens with a full slate of games for MLB's opening day.  
One game on the docket for Friday is an AL Central rivalry as the Minnesota Twins travel to Guaranteed Rate Field to take on the Chicago White Sox. First pitch is scheduled for 8:10 pm ET.
The Twins are coming off a solid season where they won the AL Central title, but the White Sox may be one of the most exciting up and coming teams stacked with young talent (and more on the way).  
In such a shortened season, both teams will try to take the early advantage by getting the opening night win. For the Twins, they will send Jose Berrios to the mound while the White Sox will counter Lucas Giolito.

Looking for somewhere to play online? Bet Online accepts all US players and offers a $1000 real money signup bonus for casino, sports betting and poker.
According to FanDuel.com, the moneyline for this matchup features the Minnesota Twins at -110 and the Chicago White Sox at -104. The over/under on runs scored is set at 8.5. The spread is +1.5 for the White Sox.
Twins Hoping To Win AL Central Again
To say that the Twins have some power in their lineup would be a bit of an understatement. In 2019, the club set a record for most home runs in a season when the team blasted 307 home runs.
The team will come into the season with the same prodigious power and will be aided in large part by designated hitter Nelson Cruz and third baseman Josh Donaldson. Last season, Cruz hit .311/.392/.639 with 41 home runs, 108 runs batted in, and 81 runs scored in just 454 at-bats. At 40-years-old, he still hasn't shown too many signs of slowing down.
Donaldson was signed in the offseason after one year with the Atlanta Braves. Last season, he hit .259/.379/.521 with 37 home runs, 94 runs batted in, and 96 runs scored. He signed a four-year, $92 million deal over the offseason.
On the mound for the Twins will be Jose Berrios. Last year, Berrios went 14-8 with a 3.68 ERA, 1.22 WHIP, and struck out 195 in 200.1 innings pitched.
White Sox Hoping Youngsters Can Lift Them Into Contenders
After collecting one of the best farm systems in baseball, the Chicago White Sox opened up their wallets a little more off-season to supplement their already impressive lineup. Two notable free agents they brought in were starting pitcher Dallas Keuchel and catcher Yasmani Grandal.
In terms of Grandal, he gives the White Sox a middle of the order hitter that the team can rotate between catcher, first and designated hitter. Last season, with the Brewers, the 31-year-old hit .246/.380/.468 with 28 home runs, 77 runs batted in, and 79 runs in 513 at-bats.
Another name to watch for the White Sox is Eloy Jimenez. One of the big chips in the Jose Quintana deal, Jimenez hit .267/.315/.513 with 31 home runs, 79 runs batted in, and 69 runs scored in 468 at-bats last season.
On the mound Friday for the White Sox will be Lucas Giolito. Last season, Giolito transformed into the ace that the White Sox envisioned when he went 14-9 with a 3.41 ERA and 1.06 WHIP. He also had 228 strikeouts in 176.2 innings pitched.
White Sox Take The Opener
 I think this is going to be a fun game and an even more fun rivalry this season as the up-and-coming White Sox might be ready to challenge the Twins for the AL Central throne.  
The White Sox made quick work of the Cubs in a couple of preseason games and seem to be clicking coming into this one. I wouldn't blame you if you went with the Twins in this one, but I like the White Sox at -104 in this one, especially playing at home.
Related US Gambling Articles: