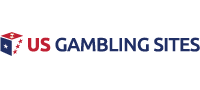 MLB Season One Step Closer To Starting
The first step in the long process of getting baseball underway has been taken. Major League Baseball owners have approved a plan for the sport's return with baseball back in home stadiums by early July.
Despite gaining the owners' blessing, the return-to-play plan, which commissioner Rob Manfred is presenting to the players at some point Tuesday, is expected to be met with plenty of contention.
As usual, money will be at the crux of negotiations. With stadiums set to be empty when baseball returns, ownership is getting creative with ways to make up for big financial losses. The result: owners are proposing a plan that includes a 50-50 revenue split with players.
A revenue split is common among sports with a salary cap, like the NFL or NBA, but that isn't the case in Major League Baseball. Although the proposed revenue split would be for this season only, players aren't keen to agree to such financial restrictions, which have never been a part of the league.

Looking for somewhere to play online? Bet Online accepts all US players and offers a $1000 real money signup bonus for casino, sports betting and poker.
Instead, the players are likely to counter with the fact that they've already agreed to take a prorated portion of their salaries, which is based on the number of games played this year.
If baseball is to be played in July — or at all this season — that financial sticking point will need to be worked out.
Other Featured Points of Owners' Plan For Return
Financials aside, MLB's current plan for a return includes several key points that are likely to change the way the sport feels this year.
Before the season kicks off, we'll see a second "spring training" period throughout much of June as players prepare for an early July start. However, no games are expected to be played throughout the time of preparation.
When the season's Opening Day comes, games will take place in home stadiums in areas in which local and state government approval has been given. The current plan for any team for which home stadium use has not been approved is to move that team to another city for home games.
Of course, the biggest changes come to the schedule. At this point, an 82-game season is set to be played with opponents determined by geography. Teams will play only in-division opponents and interleague opponents in a similar area.
Another stark change to the season will be the institution of a universal designated hitter, which will make it easier to accommodate the influx of interleague games.
In addition to expanded rosters, the final major change to the MLB's proposed return-to-play plan is the expansion of playoff teams from 10 to 14. This would help the sport recoup some revenue lost, as roughly 40% of total revenue is estimated to come from ticket sales and other gate-related income.
Baseball Faces Many Unknowns
Although owners have approved a plan for the sport's return, there are still several hurdles standing in the way of the MLB and Opening Day.
In addition to players having to approve the plan before anything can proceed, Major League Baseball will also need the approval of health and government officials. Even then, it's unclear how a potential resurgence of the coronavirus pandemic could affect the game's return.
If the season does begin over the 4th of July weekend, the unknowns will extend to sportsbooks.
While there's likely to be record action as bettors quench their collective thirst to wager on major live sports, the impact of a shortened and altered season is hard to quantify when providing odds on a potential champion.
At this stage, the potential changes to the upcoming season haven't impacted the favorites to win the World Series. Both the Yankees and Dodgers are the frontrunners with odds of +380, followed by the Astros at +750.
The Braves (+1400), Twins (+1600), Rays (+1800), and Nationals (+1800) are the four other teams holding odds below +2000.
Related US Gambling Articles: