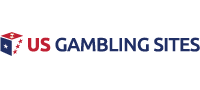 NBA Could Be Shut Down By Virus Spread
The NBA is still planning on resuming its regular season later in July, but a recent surge in positive coronavirus cases could stop the plans. Teams have been forced to shut down their facilities over the last few days, and players have started to test positive.
Commissioner Adam Silver announced on Tuesday that the league is still on track to begin the season in July, but a spread of the virus in the NBA circle could shut things down. Silver noted that the league is keeping a close eye on things, and their plans could be changed at any time.
Silver was asked what it would take for the league to be shut down for the second time, and he was not able to give a specific answer. The NBA continues to work with doctors, scientists, and health organizations to determine the safest and most appropriate route.
Teams were expected to start holding full training camps by the end of this week, but several teams have been forced to shut down operations. The Denver Nuggets closed the team facility on Saturday after two people tested positive.
#1 US Gambling Site For 2020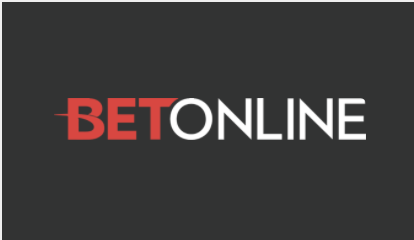 Accept Players From Every US State
Credit Card, Debit & Crypto Deposits
$3,000 New Player Welcome Bonus
Online Casino, Sportsbook & Poker
Advertisement
Nuggets star Nikola Jokic tested positive for the coronavirus while at home in Serbia, but he did not have any symptoms. The Brooklyn Nets just reopened their team facility on Tuesday after it was closed for a few days. Two members of the Nets, DeAndre Jordan and Spencer Dinwiddie, reportedly tested positive for COVID-19.
Another problem is the fact that the state of Florida has seen a huge spike in numbers over the last two weeks. Florida reported more than 9,500 new cases of the coronavirus on Saturday, shattering the previous record.
The NBA is confident that the campus in Orlando will keep NBA players and staff safe from the general public, but it might be an issue getting players there. Florida Governor Ron DeSantis is planning to still allow the NBA to play games in Florida, but travel could be an issue.
Three Pelicans Players Test Positive
New Orleans Pelicans vice president of basketball operations David Griffin has announced that three players recently tested positive for coronavirus. Griffin did not announce which players tested positive but did note that all three players are now in isolation.
All players were tested when they started to return to the practice facility last week, and the results came back before anyone was allowed in the building. There were 16 players from the 22 NBA teams competing in the restart that tested positive last week, and more are expected.
The Pelicans are one of the teams in the Western Conference that is battling for a playoff spot. New Orleans enters the restart just 3.5 games back of the Memphis Grizzlies.
One Pacers Player Could Opt Out
Kevin Pritchard, Indiana Pacers president of basketball operations, has announced that one team member has not yet committed to joining the team in Orlando. Pritchard did not announce which player it was, but he stated that the organization would stand with the player.
It is expected that the player still trying to make this decision is either Malcolm Brogdon or Victor Oladipo. Brogdon announced last week that he was one of the NBA players that tested positive for the coronavirus.
Oladipo is trying to come back from a torn quad tendon, and he has yet to decide if he will be healthy enough to play. Oladipo has been in the Pacers training facility in an effort to test out the tendon.
Indiana is set to announce their travel party list on July 1, as that is the first day that mandatory individual workouts are set to begin.
Related Articles