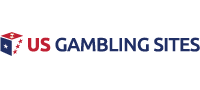 Nevada Visitors Start to Test Positive for Coronavirus
Since early June, the casinos in Nevada have been reopened. The venues first shut down back in March when the coronavirus first became a real problem. The state, along with all others in the US, shut down non-essential businesses to be able to try and slow the spread. It took only a few weeks before individual states began to make the decision to start reopening, even though the virus is still a problem. Now, it seems that visitors who traveled to Nevada are starting to test positive.
Over 100 Affected
As of right now, a minimum of 123 individuals have tested positive for the coronavirus after visiting Nevada. These individuals began to show signs shortly after returning home or within a few weeks, based on data provided by the state.
Positive cases have increased in the state over the past few weeks after casinos began offering services again, starting on June 4. Governor Steve Sisolak was ready to let visitors come back and enjoy attractions in the state, including casinos. However, it seems the initial plan backfired.
In the beginning, casinos had mask ordinances, but only for the employees. Masks were recommended and encouraged for guests. However, visitors were not wearing them. Photos and video soon emerged of patrons milling around at casinos in groups, with no one wearing masks.

Looking for somewhere to play online? Bet Online accepts all US players and offers a $1000 real money signup bonus for casino, sports betting and poker.
Because of this, just about two weeks after reopening, a state-wide mask order was mandated. Players at casinos would have to wear a mask, only taking it off to eat or drink. Just last week, the governor re-imposed restrictions on restaurants and bars due to the increase in cases. Some counties even lost all bar service due to the number of positives.
Breaking Down the Numbers
The Nevada Department of Health and Human Services reported that during the week the casinos reopened, 16 people tested positive. Soon after, one week saw a total of 31 visitors testing positive. The majority of these cases were from California, but some from Arizona. People from Florida, Utah, Texas, Tennessee, Colorado and Illinois have also tested positive. Even someone from Brazil now has the virus.
Since the casinos reopened, almost 50% of the visitors who tested positive after visiting Nevada came from California. The state is currently seeing an influx in covid-19 patients. Arizona is the next highest percentage and they too are seeing an increase in positive tests overall.
It is estimated that the number of those infected is much higher as people are not getting tested. This would include those who are asymptomatic and are not showing signs of the virus. For the majority of those who have the virus, the symptoms are mild or moderate and last a few weeks.
As the summer months continue, we expect that even more people will test positive as the virus continues to spread. Casinos in Nevada are doing what they can to slow the spread, requiring masks and continually cleaning the property. We shall see as new reports emerge just how affected the state is as more people continue to travel into the region to visit casinos and other attractions.
Related US Gambling Articles: