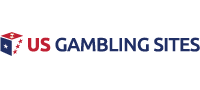 New Circus Circus Owner Outlines Plans for Venue
Earlier this week, casino owner Phil Ruffin met with Nevada gaming regulators to discuss his plans for his new acquisition Circus Circus Las Vegas. Ruffin acquired the property for $825 million and this includes a section of land involving 37-acres at the corner of the Strip and Sahara Avenue. It seems the developer may have big plans for the land.
Plan Details
Ruffin told regulators that he has been approached by developers regarding the land that is currently the home of the Las Vegas Festival Grounds. However, he is not interested in selling. The approval for the overall acquisition was provided by the Gaming Control Board after a 30 minute hearing took place.
Ruffin is the owner of the Treasure Island casino who agreed back in October to acquire the casino hotel known as Circus Circus from MGM Resorts International. MGM Resorts has been offloading several properties as they look to create a new integrated resort in Japan and pay down company debt.
Nevada regulators were quick to agree to the deal, partially due to MGM paying off debt. Ruffin has now provided details on what he would like to see happen to Circus Circus. The site on which it sits includes the hotel and casino as well as 102 acres of undeveloped land.
#1 US Gambling Site For 2020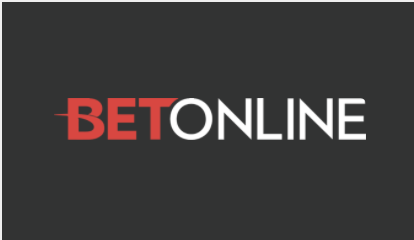 Accept Players From Every US State
Credit Card, Debit & Crypto Deposits
$3,000 New Player Welcome Bonus
Online Casino, Sportsbook & Poker
Advertisement
According to the new owner, the Adventure Dome indoor theme park will remain, but the recreational vehicle park located next to the hotel and casino will be replaced with something else. Ruffin has plans to add a swimming pool complex similar to what is offered at the Mandalay Bay.
Casino Renovations
For the Circus Circus casino offerings, the venue will be renovated to add stadium style gaming options. An area will be added that is similar to what Treasure Island offers. The hotel rooms of the facility will be renovated over time, but this will most likely be an ongoing project. The casino hotel offers some of the lowest rates for hotel stays on the Strip and Ruffin has no plans to change that.
According to Ruffin, the property does well and they anticipate doing $50 million a year in cash flow due to hotel stays. That is a 10% return for the venue.
The casino also does not charge for parking, which is a plus these days in Las Vegas. Ruffin will maintain the free parking as he does within the Treasure Island property. He thinks paid parking is a stupid idea and players would most certainly agree with him!
For sports betting, Circus Circus will offer services via William Hill. This will provide an additional element of gaming for visitors. The acquisition also includes a Slots-A-Fun casino that will also be renovated.
Visitors to the Circus Circus in the future can also expect a new Cirque du Soleil show titled The Illusionists. The show is currently playing in New York and will be placed in a theater to be constructed for the property. Ruffin already operates a Cirque du Soleil show at Treasure Island, and it is important to him that the new Strip property have one as well. A total of $11 million will be spent on this project.
It seems Ruffin has big plans for the casino property. It will be exciting to watch over the coming weeks and months as the changes come together to create a new overall experience at the Circus Circus casino in Las Vegas.
Related Articles