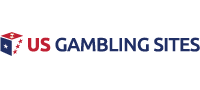 New York Governor Faces Headwinds After Proposing Mobile Sports Betting Through One Provider, State Lottery
Several months ago, New York (NY) governor Cuomo could not stomach mobile sports betting in his state. He insisted that the state had to amend the constitution for it to address sports betting. However, a month ago, Cuomo commented during a briefing that he was ready to consider sports wagering following a multi-billion dollar loan the state is facing due to the COVID-19 pandemic. In a NY Daily News report, Cuomo plans to include a 2021 policy proposal that allows sports betting in NY.
Cuomo wants the State Lottery to run sports betting, which angers the state's gambling industry that has different expectations. Usually, other states allow casinos to run sports gambling products which translates to those casinos, making a lot of income for themselves and less tax revenue for the state. Cuomo thinks taking a similar route is not ideal and instead wants the state lottery to control the new industry, ensuring maximum revenue collection for the state. The governor even commented that he is not in office to make casinos money but raise money for the state.
The Governor's Proposal Faces Headwinds
After many years of sidelining the legalization of mobile sports gambling, Cuomo supported a one-source model service provider. The governor backed the idea during his daily press conference on Wednesday, January 6, 2021. Shortly after the meeting, an official release showed that the governor would allow sports betting to run through New York Gaming Commission and not state lottery as he had said earlier. In the statement, the Gaming Commission will request operators to provide a proposal asking for a permit to run a sportsbook.
And, under the governor's plan, the commission will choose the ideal operator from the applicants. The commission will verify whether the operator is associated with a commercial casino in NY, before awarding them a license to run a sports betting platform. The governor also added that NY could be the largest sports gambling market in the United States.
#1 US Gambling Site For 2021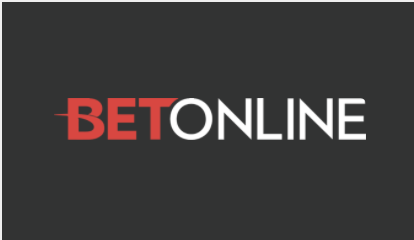 Accept Players From Every US State
Credit Card, Debit & Crypto Deposits
$3,000 New Player Welcome Bonus
Online Casino, Sportsbook & Poker
Advertisement
Cuomo hopes that the legalization of sports betting will bring back the revenue going to neighboring states through online sports betting. If the state backs gaming commission to run sports gambling, Cuomo's constitutional plans would be questionable and will face significant obstacles. Moreover, if the idea is tailored to four of the states' commercial casinos, it would mean only one mobile operator will operate sports gambling.
This means that BetRivers, FanDuel, DraftKings, and IGT will be the only operators that will send proposals to run sports gambling. For now, NY residents have to wait until Monday, January 11, 2021, when the governor will address the state and after that release his budget for the year. As of now, one of the four operators is advantaged, but all other interested parties in New York online sports betting are disadvantaged.
His Support Doesn't Guarantee Legalization of Sports Gambling
Although Cuomo's sidelined comments about legalizing sports gambling have been a significant hindrance to legalization, his new support doesn't guarantee the idea will come to NY. Lawmakers have to pass a bill, which has been impossible previously. With two sports gambling-related bills already filed before Cuomo's statement, there is hope that the bill may come to terms.
Related Articles