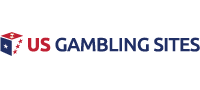 Not So Fast – DFS has a fantastic Week 1
So, with all the hype about legal sports betting in the United States and the role that both Fanduel and Draft Kings are playing and will play in the market, it is easy to set aside that these companies combined for billions of dollars of handle in DFS in the last couple of years. Admittedly, with the shiny new toy of legal sportsbooks available for these companies, the industry was watching to see how this would impact the fantasy sports landscape on Week 1 of the NFL season.
Advertising is down
Remember back a few years ago when it seemed that you couldn't escape all the ads for Fanduel and Draft Kings? The companies were in an arms race to acquire players, and while this greed was very costly and ultimately caused the industry to meltdown a little, the fact is that these days there is far less advertising money to go around.
That doesn't mean that the companies have abandoned their DFS platforms, but it does mean that in their eyes, the market has matured. There is still a huge gap in the number of fantasy sports players and DFS players in the U.S., so there is still a lot of potentials, but each company has taken a far more structured approach to advertising than the carpet bombing of a few years ago.
Both companies have a land-based sportsbook focus
You can understand why the companies may be a little distracted this week, given that they both launched sportsbooks in New Jersey in advance of the season. Each has come with their own bit of controversy – the Fanduel sportsbook originally had hours that didn't match the late games on the west coast, causing some players not to be able to cash in n their winning bets at the end of the day.
#1 US Gambling Site For 2021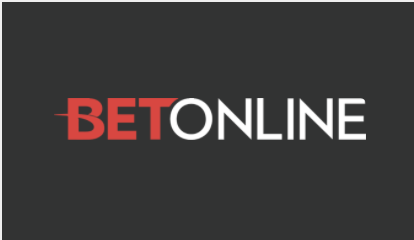 Accept Players From Every US State
Credit Card, Debit & Crypto Deposits
$3,000 New Player Welcome Bonus
Online Casino, Sportsbook & Poker
Advertisement
Draft Kings, on the other hand, had some very pricey bets early on in their tenure in the state. With taxation an issue the costs have to be passed along somewhere, and in the case of Draft Kings, they tried to unload them all on the players. That didn't last long, however, as disgruntled players went to Twitter to express their anger.
Regardless of the early growing pains, the two juggernauts were successful in launching their sportsbooks int time for the season (Fanduel opened their new facility only hours before kickoff). Now, we will see what impact that has on their bottom line as the season continues.
What happened in DFS?
Ok, back to DFS – that is why we wanted to write this article in the first place. We are all aware that the days of the massive guaranteed events with huge overlays are long gone – those loss-leader events were a great way to attract new business but ultimately are very expensive. Also, with the DFS sites having to leave valuable states like New York for a period of time, all the events needed to be dialed back a bit to reflect the smaller market.
Focusing on Draft Kings, we saw some incredible numbers for the first Week of the NFL season. The company ran 5 different events with guarantees over 1 million USD, and all of them surpassed the guarantee. This included a 5 Million dollar championship, which was the largest Week 1 event in 3 years.
Now, we think that a lot of hype came from the fact that Draft Kings has been in the news so much over the last few months, and this reminded folks that DFS is a lot of fun. Regardless of why players came back to play (or how many were new players – we'll find that out soon enough), seeing numbers like this has to be a huge bonus for both Fanduel and Draft Kings. Given the effort, they put into building this industry, and their status in the regulated sports betting market in the U.S., being able to score some wins on the DFS side of the business will help as they spend a significant amount of money expanding into more states.
While Daily Fantasy Sports is still very much in limbo about its long-term success in the U.S. market, until there are legal sports betting across the country, we expect the two leaders in the space to receive a lot of press. This, in turn, can only mean good things for those of you looking for huge prize pools in your weekly NFL Fantasy contests. We'll keep you updated on the status of Fanduel and Draft Kings as the season progresses.
Related Articles