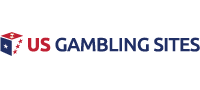 Online Gambling Industry in New Jersey Remains Strong
Even though most states have seen a huge drop in gambling revenue during the coronavirus pandemic, New Jersey continues to bring in some numbers. The online gambling industry is still well short of numbers set a year ago, but they are able to bring in some much-needed revenue for the state.
There are nine casinos in the state, and all of them are located in Atlantic City. All of the casinos were shut down for the entire month of June, but their ability to offer online gambling has kept them afloat.
The New Jersey Division of Gaming Enforcement announced earlier this week that the online casinos won close to $85 million during June. Even though total gross gaming revenue is way down, the online casino revenue component was up more than 123 percent from the June 2019 totals.
Sports betting in June also brought in $12.6 million, raising the overall total to more than $97 million. New Jersey continues to have one of the top online sports betting markets in the United States, and they have done well despite the lack of live sporting events.
#1 US Gambling Site For 2021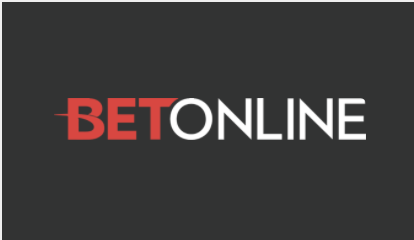 Accept Players From Every US State
Credit Card, Debit & Crypto Deposits
$3,000 New Player Welcome Bonus
Online Casino, Sportsbook & Poker
Advertisement
Gross gaming revenue throughout the state of New Jersey has dropped almost 61 percent year-to-date. These numbers are devastating to the economy in New Jersey, but the online gambling revenue has put the state in a better position than others across the country.
The nine casinos in Atlantic City have combined to win $767 million fewer than they did through June in 2019, but there is a rebound coming. Sports betting is down less than 1 percent from a year ago, even though the industry was expected to shatter numbers in 2020.
The Golden Nugget continues to lead the way in the online gambling industry, and Resorts has steadily been in second place. Golden Nugget won $29.6 million during June, and Resorts was just over $21 million.
Casinos Back Open; Limited Capacity
New Jersey Governor Phil Murphy has faced some intense criticism in his handling of the coronavirus pandemic, especially when it comes to keeping the casinos closed. Murphy announced on July 2 that the venues could begin to reopen, but they were met with some strict restrictions.
Atlantic City casinos make the most money during the July 4 weekend, and all but one of the casinos decide to open back up with the restrictions. Casinos were limited to just 25 percent of their normal capacity.
Governor Murphy also announced that food and beverages are banned from being served on the casino floor. Casinos must do all they can to promote social distancing, and some casinos have been forced to remove some slot machines.
Table games are still being offered, but there are plexiglass dividers separating each player and the dealer. Some casinos have limited hours to give their cleaning staff a chance to get the casino disinfected.
Borgata is the only casino that is still closed, but it is set to reopen on July 26.
Tourism Has Remained Slow
Even though the Atlantic City casinos were permitted to reopen for the biggest weekend of the year, the tourist numbers are way down in 2020. Hard Rock International announced that traffic has been slow since reopening, but that's the case throughout the country.
The drop in gross gaming revenue has not only hurt the casinos, but it has affected the economy in the state as well. The state has collected just $112.7 million on gaming taxes through June, and that number is down $23.8 million from the same time period in June 2019.
Related Articles