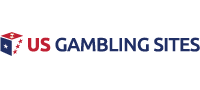 Pennsylvania Casino Revenues Helped by Sports Betting Services
In March, the casinos in Pennsylvania were able to hit record-setting revenues numbers. For the month of April, revenues were down by just over 1%. Yet, the numbers were still good when comparing year over year totals, thanks to the licensed sportsbooks in the state. While the general casino revenues were down, if you add in the $4.2 million earned from sports bets, the state saw a nice year on year gain.
Revenue Numbers
Revenue reports for the casinos in the state show that just over $280 million was earned last month. The Pennsylvania Gaming Control Board released the figures, showing the individual totals for slot games, table games and sports betting.
Slots in the state were down just over 2.8% with $200,359,402.90 in revenues. Table game revenues were up just over 3.72% with $77,447,426 in earnings. Sports betting has no year on year comparison and came in at $4,221,482.
For the past few years, slots have struggled in the state to see solid earnings. For a five month time frame, the state was able to see an increase, however, April broke the run. From November to March, slot revenues were up, ranging from .49% to 8.12%.
#1 US Gambling Site For 2020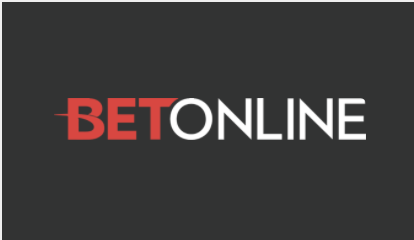 Accept Players From Every US State
Credit Card, Debit & Crypto Deposits
$3,000 New Player Welcome Bonus
Online Casino, Sportsbook & Poker
Advertisement
Table games continue to do well and remain on top when it comes to an increase in earnings. Adding in sports betting revenues helps to quell any losses from both sectors.
Individual Casino Breakdown
Unfortunately for April, the month saw more decreases per casino by way of revenues than increases. The biggest loss for the month was seen at the Harrah's Philadelphia casino. They dropped over 14% and had only $20,648,441 in earnings. Next in line was Mount Airy, dropping 13.19% with only $14.1 million in revenues.
The Meadows had the next biggest loss with a 10.29% drop and $19.5 million in earnings. The Mohegan Sun, Hollywood Casino and Parx Casino rounded out the list of casinos with a decrease in revenue earnings.
Only four of the casinos in the state saw an increase in revenues for the month. The highest increase went to the Valley Forge Casino, with 15.95% increase and $11,765,486 in earnings. They were followd by the SugarHouse, with an increase of 9.96% and $28,462,036 in earnings.
The remaining two casinos with a nice April were the Sands Bethlehem and the Rivers Casino. Sands was up 7.63% with $47,031,211 in revenues while the Rivers was up 2.70% with $31,294,242 in earnings.
Ready for Online Gaming
Players in the state enjoy visiting the many casinos but are ready to get started with online gaming. Once the online gaming operations are a go, the state will see far more revenues each month. It is expected that online gaming will get started in July, with a tentative date set for the 15th.
Of course, we have been waiting for over a year to see the online casino and poker industry come to life in the state, so only time will tell if the summer will signal a launch or not. Players want to have access to their favorite games online so they do not have to wait to visit a casino to wager.
Other states, such as New Jersey, have been offering mobile for some time now, even in the sports betting sector. Players in the state prefer to play online due to the convenience factor. It will be interesting to see just how high the monthly revenues climb once the state begins to offer services. Hopefully we won't have to wait until after July to see services go live!
Related Articles