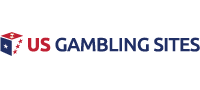 Pennsylvania Online Gambling Revenues Increase as Casinos Get Back to Normal
In July, land-based casinos in Pennsylvania were able to see revenues return to levels seen before the pandemic began. However, it seems players are still logging online to take part in casino games as the revenues from the online sector continue to increase.
Latest Totals
The state's Gaming Control Board released the total gaming revenues report on Monday. In the report, it showed the state earned $283 million last month which is an increase from the $281.5 million earned in 2019. This 0.5% increase is not huge in normal times, but during the pandemic it is. The casinos need to get back to business in order to make up for the revenue losses during their closure a few months ago.
This year, the gambling industry has seen a shift from land-based to online play, particularly during the closure months. Players took to the online sector as it allowed them to enjoy casino and poker games without having to leave home. This is a much safer alternative while the coronavirus remains a threat.
For online gaming, the slots, table games and poker were able to bring in $54.4 million in July. Sports betting pushed the total of $61.2 million. When compared to last year, the amount is staggering. In July 2019, the state generated just under $4 million. Of course, there were far fewer operators and games as well as no pandemic to worry about last year.

Looking for somewhere to play online? Bet Online accepts all US players and offers a $1000 real money signup bonus for casino, sports betting and poker.
Winners and Losers from July
In Pennsylvania, there are 12 casinos in operation. Last month, there were both winners and losers when it came to earnings. Parx Casino is a winner, as the Bensalem property brought in just under $60 million. This is more than 14% more than the same month last year. The casino was actually one of only three that reported an increase when it comes to retail slot earnings.
Wind Creek Bethlehem was a venue that struggled last month, earning 38% less than 2019. The casino launched online gaming at the end of July, so they did not earn enough in this sector to offset any losses.
The Rivers Casino was another loser, mainly in part due to the venue staying closed through July 17. The casino was shut down for four months total, far longer than other properties in the state. Because the casino was closed for the majority of the month, they saw a decline in both slot and table game revenues.
Despite the land-based decline, the operator is a leader in the online sector. They brought in $15.5 million in revenues, helping to bridge the gap from land-based losses.
For the winner's side, Valley Forge Casino Resort had an amazing month. The operator managed to earn 57.7% more than July 2019, mostly from online casino and sports betting. The operator works with FanDuel for its gaming options.
For August, it will be interesting to see where everyone stands. Live! Casino & Hotel Philadelphia will be on the list next month as they announced at the beginning of the week that they are launching online, even though the physical location is not open yet.
Related US Gambling Articles: