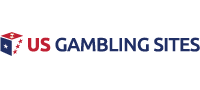 PokerStars Fined for Illegal Sports Wagers
When it comes to online gambling and land-based options in the United States, operators have to adhere to regulations and rules based on the region of operations. Whether it's a gaming board or commission, the operator has to be licensed to offer services and then provide their gaming services based on the rules of the area. It is not uncommon for an operator to face a fine due to being in violation of regulations. Just recently, PokerStars became the latest operator in New Jersey to face a fine based on allowing bets to be placed on prohibited games.
College Restrictions
In New Jersey, there are restrictions on collegiate games that must be adhered to when it comes to sports betting. PokerStars unfortunately was in violation of the rules, allowing over 200 wagers to be placed on events that are prohibited. The New Jersey Division of Gaming Enforcement has fined the company $10,000 earlier in the month for violating two regulations.
The regulations in New Jersey prohibit betting on events involving college teams of New Jersey. Bets cannot be placed on the teams or at events that take place at college venues in the state. New Jersey is the only state in the nation that has such a restriction on their sports betting services.
According to the regulators, PokerStars accepted a total of 216 bets on the 19th of November involving a men's basketball game at Rutgers University against Eastern Michigan University. In December, PokerStars also accepted wagers on a game involving Monmouth University and the University of Pennsylvania regarding men's college basketball.
#1 US Gambling Site For 2021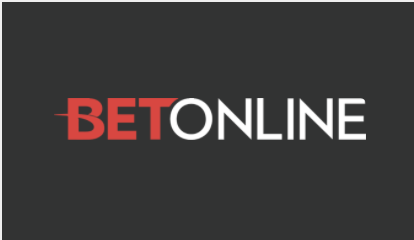 Accept Players From Every US State
Credit Card, Debit & Crypto Deposits
$3,000 New Player Welcome Bonus
Online Casino, Sportsbook & Poker
Advertisement
PokerStars will have to pay the fine and work to ensure that such wagers are not allowed in the future. Every operator in the state is to adhere to the strict rules regarding college sports in New Jersey.
Sports Betting Fines
In New Jersey, this is not the first time that a sports betting operator has been fined by the Division of Gaming Enforcement. However, it is the largest fine to be issued. In the past, the Resorts Casino Hotel, Caesars Entertainment and the Golden Nugget were given penalties due to allowing wagers on events that were prohibited.
The wagers against these operators occurred during a Rutgers and Princeton University game. The violation required a $2,000 fee or funds to be forfeited.
The DGE is working hard to ensure that each operator follows the regulations set forth in the state involving sports betting. The same can be said for online gaming as well. Operators have to make the right decisions to ensure that all protocols are followed including legalized bets, geolocation technology, no under age wagering, etc.
PokerStars has worked with the DGE to agree to the payment terms and do what they have to so that they can stay in the good graces of regulators. It will be interesting to watch as the year continues to see if PokerStars or other operators face similar fines due to the same type of violations.
Related Articles