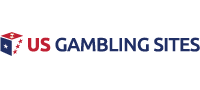 San Francisco Giants at Los Angeles Dodgers Betting Preview
It, unfortunately, took until July to be able to say it, but baseball is back, joining other sports that have come back to action. The Major League Baseball season kicks off on Thursday night with a pair of games before a full docket of games kicks off on Friday.
For Thursday's games, the nightcap features an NL West rivalry as the San Francisco Giants travel to Dodger Stadium to take on the Los Angeles Dodgers. First pitch is scheduled for 10:08 pm ET.
On paper, this is a bit of a David versus Goliath matchup as the Dodgers, according to FanDuel.com, have the best odds of winning the World Series this year at +380. The Giants, on the other hand, come in at +30000 to win it all.
Still, both teams will be trying to get out of the gates on the right foot Thursday. The Giants will be sending Johnny Cueto to the mound to square off with the Dodgers' Clayton Kershaw.

Looking for somewhere to play online? Bet Online accepts all US players and offers a $1000 real money signup bonus for casino, sports betting and poker.
According to FanDuel.com, the moneyline for this matchup features the San Francisco Giants at +260 and the Los Angeles Dodgers at -310. The over/under on runs scored is set at eight. The spread is +1.5 for the Giants.
Giants Hoping To Upset Intrastate Rival
Especially after Buster Posey made the decision to sit out of the 2020 campaign after he and his wife adopted twins that were born prematurely, the Giants offense does not inspire a whole lot of confidence.
Despite the lack of intimidation, there are a couple of interesting pieces. Outfielder Michael Yastrzemski is expected to lead off for the Giants this year. Last year, in 371 at-bats, he hit .272/.334/.518 with 21 home runs, 55 runs batted in and 64 runs scored.
On the mound for the Giants will be veteran Johnny Cueto. The 34-year-old missed most of last season as he was recovering from Tommy John surgery. He was able to come back and make four starts where he went 1-2 with a 5.06 ERA, 1.25 WHIP and struck out 13 in 16 innings.
The Giants will be looking for him to provide veteran leadership in what could be a rebuilding type year.
Dodgers Poised For Postseason Run
The Los Angeles Dodgers don't just look ready for the regular season, they look like they were built for a deep postseason run. They can beat you on both sides of the diamond and should be a fun team to watch this year.
On the mound for the Dodgers will be veteran Clayton Kershaw. Last season, Kershaw went 16-5 with a 3.03 ERA, 1.04 WHIP and struck out 189 in 178 1/3 innings. With a one-two punch of Kershaw and Walker Buehler, the Dodgers have one of the best pitching tandems in baseball.
Speaking of tandems, the Dodgers also have two of the best hitters in baseball in their lineup in Mookie Betts and Cody Bellinger.
Acquired from the Red Sox in the offseason, Betts is being added into an already potent lineup. Last year, Betts hit .295/.391/.524 with 29 home runs, 80 runs batted in, 135 runs scored and 16 stolen bases.
Joining him in the lineup is Cody Bellinger. The 25-year-old had a phenomenal season last year as he hit .305/.406/.629 with 47 home runs, 115 runs batted in, 121 runs scored and 15 stolen bases.
When you add in the likes of Justin Turner, Corey Seager, Max Muncy and more, this is certainly a lineup that doesn't have many holes in it.
Taking The Dodgers On Opening Day
There is just no way that I look at this game and don't think the Dodgers are going to win it. They have the superior offense and the superior pitching staff (both in terms of their starter and the bullpen).
You might make the case that opening day can be full of surprises, but for my money, I think the safe bet is the Dodgers despite the moneyline being at -310. If looking for a little more bang for your buck, the -1.5 spread for the Dodgers might be worth betting as I don't think this one will be particularly close.
Related US Gambling Articles: