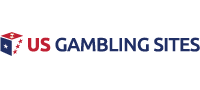 Sportradar enhances its value in the U.S. market – via Canada?
There is no question that the impending legalization of sports betting in the United States has thrown the gambling industry into a frenzy. With all the announcements of partnerships, mergers, acquisitions, and legislation in the few short weeks since the repeal of PASPA, it is enough to make even the most knowledgeable person's head spin.
That is why today's news of the sale of a minority stake in sports data giant Sportradar comes with an interesting twist. It isn't that the minority shareholder EQT – a private equity firm – was selling their 37% stake, as this was announced a few months ago. The surprise is who is behind the purchase of this stake – and where that investment is coming from.
EQT announced that it sold its stake to a group headed by the Canada Pension Plan Investment Board. Yes, you read that right – a company from Canada now owns a decent chunk of the firm that is bound to be one of the leaders in the sports betting space in the United States. The CPPIB has partnered with TCV, a Silicon Valley-based Investment firm, on the purchase of the entire EQT stake. The result of this sale is that Sportradar is now valued at 2.4 Billion dollars.
Sportradar's CEO, Carsten Koerl, in a press release about today's deal, said ""CPPIB and TCV are both known for extensive global tech experience and a track record for working alongside innovative management teams to help achieve their long-term vision," He went on to say ""Having two new investors with a strong North American footprint is ideal given our increasing focus and expanding operations in the U.S., as the sports industry evolves to meet the expectations of today's sports fans. Sportradar will continue to develop best-in-class, integrity and technology-driven services as we expand into new market segments, and we're excited to have such a strong team behind us."
#1 US Gambling Site For 2021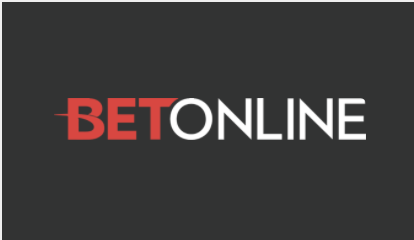 Accept Players From Every US State
Credit Card, Debit & Crypto Deposits
$3,000 New Player Welcome Bonus
Online Casino, Sportsbook & Poker
Advertisement
If you aren't familiar with Sportradar, you are most likely aware of their product. Sportradar is the official provider of data feeds for many of the top professional sports leagues around the world, including the NFL, NHL, and MLB. The company is well-positioned to be a player in the regulated U.S. market, and not just from a data perspective. They have partnered with a sportsbook software solution called Optima to be able to provide operators with a comprehensive, all in one sports betting platform for operators. Recently the company announced a partnership agreement with Sportech, one of the largest providers of horse racing betting technology in the U.S., which gives Sportradar access to the dozens of racetracks and OTB clients of Sportech's who are all hoping to receive sports betting licenses when they become available.
All in all, while this story is important on many levels, the most intriguing storyline is what the impact of this deal may be in the Canadian press. As it stands, single-game sports betting is illegal in Canada. However, in light of the country becoming only the second nation to federally legislate the sale of cannabis, and the repeal of PASPA in their neighboring country to the south, it could very well only be a short time before Canada also allows legal sports betting. An investment in a company like Sportradar but the CPPIB gives them inside insight into how the regulated sport betting market will unfold in the U.S., and you can be certain that the Canadian government will be watching closely as the initial figures come in from the first states that offer legal betting.
So, for now, with today's announcement Sportradar is in a perfect position to be a major player in the U.S. market, and already has one foot into the potentially lucrative Canadian market as well.
Related Articles