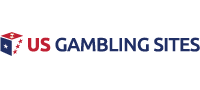 Sports Betting Revenues Falter in West Virginia Without Mobile Wagering
Issues involving Delaware North and their online gaming supplier have led to a loss in overall sports betting revenues for West Virginia. The state saw a large drop in handle during a one week time frame, ending on the 6th of April. Bettors only wagered a little over $2.3 million for the week, the smallest number of wagers since October.
No Mobile, No Wagers
March Madness is over and there are no major events to drive bettors to the sportsbooks. With mobile betting not an option, the state is only expected to continue to see handle and revenues decrease. Delaware North is no longer associated with their original mobile supplier, so players are unable to wager online.
Instead, players have to visit the land-based venues. And while this does work, the mobile option allows players to wager from anywhere. The convenience of mobile betting makes it more appealing to players. Now that the option is unavailable, players are not wagering as they normally would, which creates the decline as seen earlier in the month.
For the week in question, two venues were able to see revenues in the positives while three experienced losses. The Hollywood Casino and Mountaineer Casino were up, with Hollywood earning just over $151,000 while the Mountaineer was able to earn close to $60,000.
#1 US Gambling Site For 2020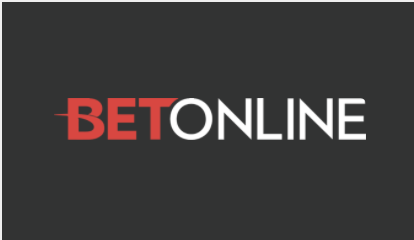 Accept Players From Every US State
Credit Card, Debit & Crypto Deposits
$3,000 New Player Welcome Bonus
Online Casino, Sportsbook & Poker
Advertisement
The Wheeling Island Hotel and the Mardi Gras Casino both saw a decrease in earnings, but only in the three and four figure range. The largest loss was seen by The Greenbrier, which dropped almost $15,000.
Loss of Online Betting
The loss of mobile betting definitely has hurt the sports industry of West Virginia. Delaware North operates the Mardi Gras and Wheeling Island, offering land-based and online wagering options. The company had partnered with Miomni with the supplier setting up their BetLucky brand.
Players could log online via the BetLucky app and take part in sports betting. However, the app had shut down with no warning back in March and left users as well as Delaware North wondering what was going on.
Reportedly, Miomni and a third-party supplier were on the outs. After just over three weeks without online services, Delaware North announced they were no longer going to work with Miomni. Not only were sports betting services dropped online, but the two gaming properties were also unable to offer services.
Delaware North issued a statement about the issues, commenting that they had notified the state Lottery Commission that they were working to terminate their relationship with Miomni Gaming. A contract dispute between Miomni and Entergaming led to the company's inability to offer services.
It will most likely be some time before the company finds a new supplier and is given the go ahead to resume services. For now, the state will be without online wagering and the loss of service will only continue to see a dip in handle and profits.
Hopefully, the operations will be back up and running as soon as possible so handle and revenues can be back in the positives, helping the state to earn the much-needed funds via taxes.
Related Articles