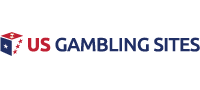 Sports Wagering Integrity Monitoring Association Officially Launches
April 18th marked the official launch date of the Sports Wagering Integrity Monitoring Association (SWIMA). The group will be working to ensure the sports betting industry in the US as a whole is operating in accordance to player interests.
SWIMA
The new group is a not-for-profit organization that will focus on sports betting across the country. Operators of sports betting in New Jersey are delegates to the entity, a group that focuses on multiple jurisdictions.
The Chief Integrity Officer of the group is George Rover, a former assistant attorney general and deputy director of the New Jersey Division of Gaming Enforcement. In a recent press release, Rover stated that the group is ready to assist sports betting market stakeholders to ensure a safe and secure online gambling environment in NJ and the rest of the US.
In the statement, Rover said:
#1 US Gambling Site For 2021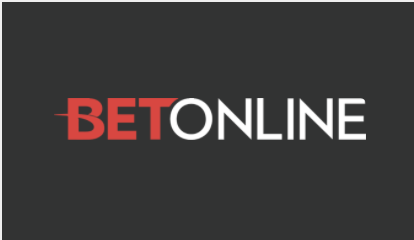 Accept Players From Every US State
Credit Card, Debit & Crypto Deposits
$3,000 New Player Welcome Bonus
Online Casino, Sportsbook & Poker
Advertisement
In partnership with gaming regulators and law enforcement officials, we are determined to help prevent fraudulent and manipulative behavior that could negatively affect the integrity of sporting event – something that does not occur with the widespread illegal sports betting market.
The group has been in the works for several months and was first announced back in November. The SWIMA is a first of its kind in the United States and will see Rover handling the day to day operations of the group while a board of trustees will focus on other aspects.
Focusing on Sports Betting
States that provide sports betting services in the US have to follow rules and regulations. These will vary depending on the location of service. However, the industries have one factor in common, integrity. Each sports betting operator wants to see the integrity of the industry maintained. Otherwise, players will feel unsafe and will not place wagers.
According to Rover, in speaking with PlayNJ, the SWIMA was patterned after the ESSA. This is a group in Europe that monitors suspicious betting patterns and shares information of their findings.
With SWIMA, the group already has several sports betting partners. In New Jersey, there are already 10 retail sportsbooks and 13 mobile options. Even more offerings will launch later on this year. From New Jersey, there are several operators that have joined in partnership with SWIMA. These operators include DraftKings, FanDuel, PointsBet USA, Rush Street Interactive, The Stars Group and William Hill.
Unibet and Bet365 have yet to launch their services but have already told SWIMA that they are on board to take part. Operators who want to become involved need to talk to Rover to get started and learn more about a membership.
The group operates with funding by their members in the United States. The sports leagues, local governments, tax payers, etc. are not responsible for funding the group. The group focuses on identifying unusual activity. If something happens more than once, the group should be alerted. A forum is provided so that operators can keep track of suspicious activity and share what's going on.
By working together, operators will have a better chance of maintaining integrity within the sports betting industry as a whole. The goal is to ensure that no unusual or illegal activity takes place and consumers are protected in their activities.
Right now, a total of eight states have legalized sports betting. Many more have plans to offer the option in the future. With this group in place, the sports betting can continue to be monitored with integrity remaining intact while more and more operators become involved from across the nation.
Related Articles