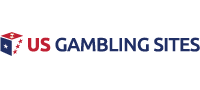 The Lebron Effect Continues
Well, that certainly didn't take very long. Unlike the pomp and circumstance around The Decision in 2010 or the flashy presentations in 2014, this time around, Lebron James wasted no time and very little public effort in choosing where he will continue his career. Not waiting for the San Antonio Spurs to make up their mind about what to do about Kawhi Leonard, the King has decided it's time to take on Los Angeles. On July 1, James agreed to a 4 year, $153 million contracts with the Lakers, and with that stroke of the pen changed the landscape of the NBA…again.
Rather than focus on the deal, he signed, and what it could mean in a few years time, we want to look at the Lebron Effect – what this signing does to the Lakers and the rest of the league, along with the NBA as a whole. There are already ripple effects, so let's break them all down.
Lebron calls his shots
This can be a reference to James when he is on the court – they guy can hit shots from anywhere, and that was made perfectly clear when he had to carry his Cavaliers into the finals this year. However, when it comes to off the court moves, it seems evident that Lebron makes the decisions for himself and teams as well. It has been well-known that he has had a hand in personnel decisions in Cleveland, and even though Magic Johnson is involved in the Lakers organization, it was ultimately Lebron who likely went in and told LA how it would work when he came aboard.
With this decision, more dominoes will fall
As mentioned above, Lebron was not going to sit around handcuffed by what the Spurs were going to do with Leonard. With Kawhi becoming an unrestricted free agent at the end of the upcoming season, we all know he is headed to the Lakers at that time. The only question is whether or not the Spurs will try to extract as much as they can from the Lakers in a trade this year. Had Lebron not signed, the Lakers would have been desperate, but now they can breathe a sigh of relief and not feel that they have to trade the farm to get him.
#1 US Gambling Site For 2021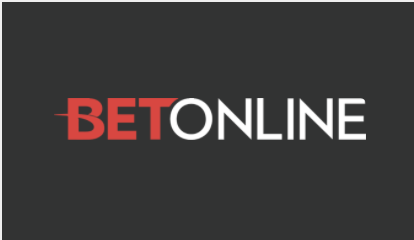 Accept Players From Every US State
Credit Card, Debit & Crypto Deposits
$3,000 New Player Welcome Bonus
Online Casino, Sportsbook & Poker
Advertisement
James won't want to waste a year of trying to win another title, so you know he had been on the phone with players around the league (including reportedly Kevin Durant, which still sounds like a made up story). The next steps? Both Javale Magee and Lance Stephenson have agreed to contracts with the Lakers. Wait…what? Lance Stephenson, he of the blowing in Lebron's ear? Yes, that one. Lebron can put aside any differences to make a team to challenge for the title, and these guys fit the bill. And just like when he was in Miami, players are willing to play for less money to get that shot a the championship.
NBA futures bets shift again
Last week, we talked about the betting odds for winning the NBA title next season, and that sportsbook had already protected themselves against a Lebron-to-LA move. Well, they have gone a step further, now enlisting the Lakers as the second favorite to win the title behind only the Golden State Warriors. This seems a bit extreme – the team only won 35 games last year – but any team with Lebron is going to improve, and there are still many players that could be added along the way. For now, we are looking for other value in the futures odds, with the doors opening for Boston, Toronto and Miami to potentially make the finals out of the East.
Conference Disparity
The move of James to LA is one piece of a puzzle that, when complete, will likely see the majority of the top-name players playing in the Western Conference. This is going to make for some amazing in-conference basketball, and some horrible dynamic ticket pricing for teams in the east, who will only get to see these teams live once. More importantly, it really shifts the power even further into the West, which is going to start fueling talks of playoff realignment once again. Now, while we know this power shift is cyclical, it is hard to say how long it will last and it really looks like a two-tier playoff system coming this year. We aren't sure when or if the league will consider changing the format, but you can bet it's on the agenda for the next owners' meetings.
Lebron's Legacy stretches way beyond basketball
There have been thousands of hours spent arguing who is the best player of all time, with people adamantly choosing the Jordan and James sides (apologies to Bill Russell, who is clearly the best of all time). Many people argue that Lebron's record in the finals is enough evidence that he is not better than Jordan, while those on the side of the King cite the 8 straight finals appearances with different teams to be more challenging.
Here is what we know: Lebron wants championships, that is clear. However, there seem to be two more things at play with regards to his legacy. First, he needs to shale the stink of the Warriors off him, and being in the West gives him many more chances to show them who runs California. Second, it would certainly appear that he is looking to expand his horizons past basketball, and LA is the place for him to become a mogul. He can continue his acting career (without any Kazaam-type bombs, we hope), as well as get deeper into his production company business. Much like Kevin Durant and his desire to be a Silicon Valley investor, James has the chance to own the LA business landscape, and at the end of this 4-year contract, he will be a37-year old likely playing his final few games and waiting for the chance to play against his son.
Say what you will…its all done now
There will be people who write about how Lebron chasing titles is tainting his brand, but at the end of the day, the proof will be in the pudding. Basketball has forever been changed by the "Superteam" concept, and while that stinks for smaller-market teams, it is great for overall ratings and the league's global presence. Hopefully, the introduction of regulated sports betting in the U.S. will improve viewership for games that don't feature these superstar teams, but we are just excited for all the battles to come from a stacked Western Conference during the upcoming NBA season!
Related Articles