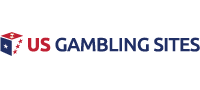 Toronto Raptors vs. Milwaukee Bucks Betting Preview
The 2020 NBA restart in the Orlando bubble has been largely successful thus far, and heading into the final week of the regular season, multiple questions loom. To start the evening action on Monday, a potential Eastern Conference Finals matchup is on tap, but it comes with a bit of a twist.
On most nights, a game pitting the Milwaukee Bucks against the Toronto Raptors would be must-see television. But with the NBA' s stretch of seeding games winding down, the two top teams in the East are locked into their current positions, with the Bucks holding the No. 1 seed in the playoffs and the Raptors in the No. 2 spot.
Equally important when evaluating the final regular-season games for these teams is that the Bucks and Raptors know who their first-round opponents will be. Milwaukee is set to face the eight-seed Orlando Magic, and Toronto will face the seven-seed Brooklyn Nets. With all of this information known, it makes betting on Monday's Raptors-Bucks matchup tough, but certainly not impossible.
Betting Line & Odds
Betting Line & Odds: Toronto Raptors vs. Milwaukee Bucks (-5.5 at -110)

Looking for somewhere to play online? Bet Online accepts all US players and offers a $1000 real money signup bonus for casino, sports betting and poker.
Odds courtesy of FanDuel Sportsbook
It's not surprising that the Bucks opened as more than a five-point favorite when considering they're the Eastern Conference's No. 1 seed and boast reigning NBA MVP Giannis Antetokounmpo. But when taking a deeper dive, it's hard not to be impressed with the Raptors since the action has resumed in Orlando.
Toronto has put together a 4-1 record, with the only loss coming against a talented Boston Celtics group. This included victories over four potential playoff teams in the Los Angeles Lakers, Miami Heat, Orlando Magic and Memphis Grizzlies. But as impressive as the Raptors have been inside the NBA bubble, it's worth noting that they've lost both matchups against the Bucks this season.
On the other side of this matchup, Milwaukee has posted a 2-3 record in the bubble and is fresh off a brutal 136-132 overtime loss to the Dallas Mavericks.
Noteworthy Factors
There's one critical lingering topic when it comes to betting Monday's matchup that may outweigh any stats or previous matchups. This is the question of whether these two teams will play their starters big minutes in a mostly-meaningless game. With the Raptors and Bucks both having very little to play for, it would make sense for minutes to be monitored, at least on some level.
We saw the Bucks play Giannis and fellow All-Star Khris Middleton 33 and 36 minutes in the loss to the Mavericks, while the Raptors ran out Pascal Siakam and Kyle Lowry 36 and 37 minutes against the Grizzlies. Both games had more meaning than this one, though, so we can't bank on this being the case once again.
Currently, of the core players for the two teams, only Antetokounmpo is listed with an injury designation, and he's probable due to a toothache. Even still, evaluating both team's second units could be a significant factor in deciding who to bet in this bubble matchup.
Prediction & Pick
The Raptors have looked like the better team in Orlando thus far, but it doesn't change the fact that the Bucks remain a popular pick to win the NBA title. Toronto is also on the second leg of a back-to-back, while the Bucks had Sunday off, pointing to Monday's game possibly being a spot where they could opt to give Giannis and company a bit more run in preparation for the postseason.
Taking that into account and factoring in that the Bucks could have more motivation to put together a strong showing and finish knocking off any rust before the postseason, it points to laying the 5.5 points as a fine play. Milwaukee also has a strong second unit with Donte DiVincenzo, George Hill, Pat Connaughton, Marvin Williams, Sterling Brown, Robin Lopez, Kyle Korver, and Ersan Ilyasova.
If we get a situation with the Raptors and Bucks both playing their starters or each side opting to cut back minutes/rest players, I'll take the Bucks to cover here. But this is a situation where watching the news and updates before the tip is crucial. As things stand, though, we'll ride with Milwaukee.
Pick: Milwaukee Bucks -5.5
Related US Gambling Articles: