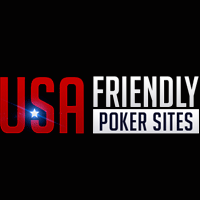 The team at USGamblingSites.com is thrilled to announce the acquisition of US facing poker affiliate site USAFriendlyPokerSites.com.  As of yesterday, the site has been fully integrated into the USGS site to further add to the breadth and depth of our poker content for visitors.  Terms of the sale were not disclosed but there are increasing acquisitions happening industry-wide as the US market continues to gather steam.  Through this strategic acquisition, USGS hopes to increase its prominence in the online poker segment of the US market.  Speaking on the sale, Dale Braun, Head of Strategy for USGS commented:
This is a great strategic purchase for our group and will help significantly with our growth objectives in the US market over the next 2 years.  We look forward to full integration of the USFPS website and are excited for the new opportunities it will bring the company.
USAFriendlyPokerSites.com was a popular site making recommendations to US players over the last 10 years, and was visited by thousands of people each month looking for online poker information.
USGamblingSites.com is the premier destination for US players looking for the right gambling site based on product, state or a number of other preferences.
With the acquisition and integration, the majority of former content from USFPS will reside in this online poker section on the USGS website.
For more information or any questions regarding the acquisition, feel free to reach out to the team on Twitter.