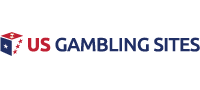 Virginia Police Raid Another Vape Shop for Illegal Gambling Violations
Police in Norfolk, Virginia continue to crackdown on illegal gambling in the state connected to vape shops. In the most recent raid, two people were arrested, with cash, computers, and gaming equipment seized as part of a sting operation. Illegal gambling machines continue to be an issue in the state and police are trying hard to see such operations come to an end.
The Latest Bust
Just a few days ago, police in Norfolk searched Dragon Vapes, a vape shop offering smokers services in the city. Several complaints had been called into police about potential illegal activity. After police arrived and searched the premises, Jimmie W. Hicks and Monika S. Torrence were arrested.
Hicks was charged with possessing illegal gambling devices. For Torrence, she was charged with being an accessory to gambling activity. The Anti-Crime Division is now investigating the activity of the vape shop. The Division is part of the police department that is working on this area of crime in the city.
In early March, police in Norfolk raised the Lucky Vape Lounge. This was another vape shop accused of illegal gambling. This shop also had gaming stations on site as well as computers, and cash. In this instance, Ann Barker and Major Riley were arrested. Both were charged with possessing an illegal gambling device.
#1 US Gambling Site For 2021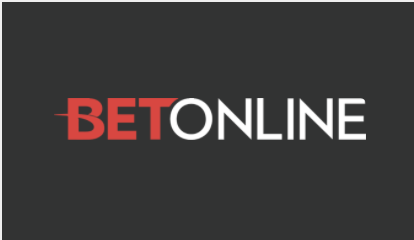 Accept Players From Every US State
Credit Card, Debit & Crypto Deposits
$3,000 New Player Welcome Bonus
Online Casino, Sportsbook & Poker
Advertisement
The property was able to offer eight games of skill based on state law because it has an active license with the state's Alcoholic Beverage Control Authority. However, the business was offering more than their allotted number of games onsite. Police also stated that the certificate that shows the property can offer such games was not visible on the devices.
Will Skill Games be Banned?
At the same time as the police in Norfolk are raiding vape shops due to illegal gambling, the state's governor is working to see skill games fully banned. Governor Ralph Northam wants the slot-like games to be done away with. He says the games are confused with games of chance and they do not need to be circulation.
House Bill 2168 is a gaming bill that Northam just recently amended to ban all skills games in the state. Such games are able to operate in the state due to a gray area of gaming law. For a time, the skill games were taxed to provide COVID-19 relief, but the games are supposed to be shut down soon.
The governor made changes to the bill to ensure that the skill games are not operational by the summer months. However, the legislation still has to pass, so the skill games may still be operating. Since the taxation began in July 2020, the games were able to provide over $70 million in COVID-19 relief.
The games are popular options in truck stops, restaurants, and convenience stores. These facilities have approval to offer such games and are contributing to tax payments. However, the vape shops that included the skill machines are not. This is why the effort is ongoing to shut down such establishments. The illegal games are cutting into tax paying machines, which means less money that goes towards the state.
It will be interesting to see if the Governor's amendment to the gaming law goes through and passes or if any more changes are provided that might perhaps allow these skill games to remain operational.
Related Articles