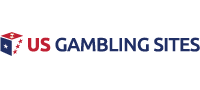 West Virginia Back in Action with FanDuel Mobile Launch
Sports betting has been lacking in the state of West Virginia since Delaware North lost access to their services. A third party vendor disagreement saw Delaware North lose not only land-based service at Mardi Gras and Wheeling Island, but also the state's only online option, BetLucky. For months, players in the state have been without a mobile or online offering, until now. FanDuel Sportsbook is now live, as their mobile platform was started on Monday. Players can now access online services once again!
Moving Online
FanDuel is no stranger to West Virginia. The company has been offering land-based services in the state for close to a year at The Greenbrier. The private club is owned and operated by Governor Jim Justice' family and is not has busy as other venues in the state.
With an online option, FanDuel is set to have a much bigger impact on the sports betting landscape of the state. The standalone platform launched by the company can be found online as well as via both Android and iOS devices.
President of The Greenbrier, Jill Justice, commented on the new app by stating they are excited that the new app is available for download and the timing couldn't be better as football season is around the corner. The Greenbrier hopes that sports fans in the state will try the app and visit the retail location as well.
#1 US Gambling Site For 2020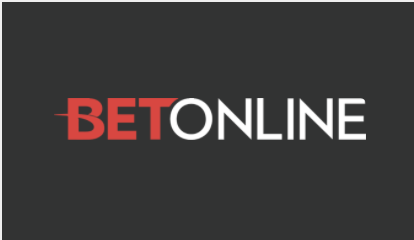 Accept Players From Every US State
Credit Card, Debit & Crypto Deposits
$3,000 New Player Welcome Bonus
Online Casino, Sportsbook & Poker
Advertisement
More to Come
FanDuel will not be the only online option in West Virginia. It is expected that DraftKings could launch their online offering soon, if not this week. Other operators have deals in the region as well that could result in an app or site.
Penn National Gaming has teamed up with PointsBet and William Hill while Eldorado Resorts is partners with William Hill.
FanDuel's Success
FanDuel started out as a daily fantasy sports site but as soon as sports betting was legalized in the US, the company wasted no time in branching out. They have already seen great success in New Jersey and Pennsylvania, ready to move on to other states including West Virginia.
However, launch was not smooth sailing in West Virginia. The company decided to use a standalone platform instead of working with GAN as they had done in the past. With this type of setup, players can access their sportsbook and DFS accounts via one wallet, which helps when using both offerings.
There was also a delay in launch due to Wire Act issues. The Director of the state Lottery, John Myers, has stated that a relaunch of online sports betting was delayed in the state due to concerns with Wire Act changes by the Department of Justice. Myers decided that the state should proceed on the side of caution moving forward.
With online sports betting moving forward in West Virginia, it will help the state regain their foothold in the industry. The state was one of the first to get on board and legalize the industry, so it was unfortunate to see them suffer with the loss of Delaware North operations. Hopefully, the state is now back on track and players will soon have access to a ton of online betting options via various apps and sites launched in the state.
Over the next few months, the initial reports will be launched showing just how much of an impact FanDuel as well as other operators will have on the state's sports betting industry.
Related Articles