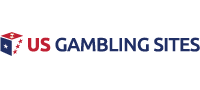 Wildwood Casino, PointsBet Sportsbook Gearing Up For Colorado Launch
The state of Colorado is set to launch sports betting on May 1, and things are starting to ramp up around the state. The Colorado Limited Gaming Commission has been busy looking at applications and issuing licenses, and that trend has continued despite the coronavirus pandemic sweeping across the country.
PointsBet Sportsbook and Wildwood Casino are two of the biggest winners over the past week to become a leader in the Colorado sports betting industry.
The Wildwood Casino is located in Cripple Creek, Colo., and this area is set to become one of the leaders in the new sports betting industry. Wildwood Casino is operated by the American Gaming Group, and they recently partnered with ISI Race and Sports.
ISI Race and Sports will be the operator of the sportsbook set to open up on the property.
#1 US Gambling Site For 2020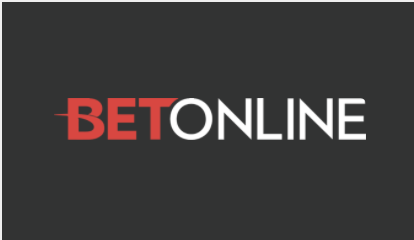 Accept Players From Every US State
Credit Card, Debit & Crypto Deposits
$3,000 New Player Welcome Bonus
Online Casino, Sportsbook & Poker
Advertisement
The American Gaming Group doesn't have a license from the Colorado Limited Gaming Commission (CLGC) yet, but they are expected to be approved in the coming days. This license will give Wildwood Casino the ability to set up an on-site sportsbook, and they will then let ISI Race and Sports get to work in setting one up.
ISI Race and Sports is no stranger to the sports betting industry, having provided sports betting services for over 20 years. The financial details of the partnership have yet to be announced, but it is expected that both companies will share a portion of the sports betting revenue.
Wildwood Casino has already begun setting up a sports betting lounge where all of the sports betting will take place.
PointsBet Sportsbook has been making waves in the United States sports betting industry, and that trend will continue in the state of Colorado. The Australian-based company offers a unique spin on sports betting, and they have been extremely successful in both New Jersey and Indiana.
The company provides online sports betting options in those states, but they will also offer a land-based sportsbook in the state of Colorado beginning this spring.
PointsBet was granted a pair of licenses by the Colorado Limited Gaming Commission earlier this week. They were awarded an Internet Sports Betting Operator License and were also given a Sports Betting Operator License by the commission.
Both licenses are valid through March 2022, but it is expected that PointsBet will seek to renew these licenses.
PointsBet has partnered with the Double Eagle Hotel and Casino to set up an on-site sportsbook at the location. The Double Eagle Hotel and Casino is also located in Cripple Creek, Colo., and will be in competition with the Wildwood Casino.
The Double Eagle Hotel and Casino is open 24 hours a day, during normal conditions, and there are also three restaurants on-site. PointsBet offers the traditional sports betting wagers to go along with their patented Points Betting system.
They offer some terrific bonuses and promotions to new and existing customers, and they have a downloadable sports betting app to go along with their sports betting website.
What Will Sports Betting Look Like in Colorado?
Colorado Governor Jared Polis legalized sports betting in the state in May 2019 after he signed a sports betting bill into law. The decision was then left up to the voters in the state, and they narrowly voted to pass the measure.
The state then announced that they were targeting a May 1 launch date for the industry, which was just six months after it became official. All sports betting revenue will be taxed at a rate of 10%, with the money going to fund projects and programs around the state.
Related Articles