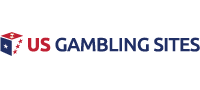 Visa Gambling Sites
First launched in the late 1950s, Visa stood tall as a pioneer in the electronic financial transaction game. Millions of people use Visa to process payments globally totaling trillions of dollars every year. Over 150 million transactions are completed daily using Visa. The American multinational financial services corporation is the second-largest card payment organization in the world. The presence of a Visa logo on betting websites means those sites have the company's stamp of approval, and it's a big deal because it critically chooses outlets that will use its services. That said, betting sites that accept Visa deposits or withdrawals are known to be reliable, reputable, and safe as they turn out to be some of the biggest, best, and most diverse websites in the industry.
Top Recommended Visa Gambling Sites
A myriad of betting sites accept Visa as a method of payment because of its popularity and prestige of the system. This high number of users does not take anything away from its reliability and safety. One highly recommended betting site that accepts Visa deposits for US bettors is a website called MyBookie.ag.
Using MyBookie guarantees you of the highest credit card acceptance rate with a cap of $5,000. With one of the sites priority being to ensure the fastest deposits, it has incorporated Visa as a payment method. These deposits reflect instantly so you can get started as soon as possible, playing your favorite games. MyBookie allows bettors to bet on sports and casinos, and it also offers a 250% bonus up to $250 in their referral program. They also offer a 100% welcome bonus on initial deposits, and a 25% bonus on sports reload of up to $500 for existing customers.
Bovada, which is the biggest US sportsbook and casino site, has a long-standing reputation for excellent customer service and speed in deposits and withdrawal. With Bovada, Visa deposits is the fastest option, however, it's worth noting that you will be charged 5% of your transaction for processing fees. You're guaranteed a 50% bonus of up to $250 for sports fans and a massive 100% welcome bonus of up to $3,000 for casino players. They also guarantee you reward points for every bet you place, and these points can easily be converted back to cash, then used to make even more bets.
As a bettor, there are a lot of pros to using Visa as a payment method. The most important being the safety and security it offers. The mere fact that Visa is a leading financial corporation, prevents itself from associating with dodgy betting sites that will only rip you off. You can rest assured that any betting site accepting Visa is a safe place to gamble. This isn't to discount another big benefit of using Visa; deposits via the Visa system are instant. The speed cannot be compared to any other payment method as funds reflect instantly – down to the minute of the transaction's completion.
Conclusion
Just before you rush off to start betting using Visa, there are some cons you should be made aware of. First, Visa is rarely available as a withdrawal method, that means that you will have to request a payout using another method that might make the process of banking your winnings a lot more stressful. Also, deposits do not have a 100% completion rate as cards get declined on some occasions.
If you desire safety, convenience, and speed, then you should opt for Visa. Every system has its downsides and so, but it will always be up to you to decide on what you can accommodate.