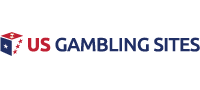 >
>
Lincoln Casino Review
Lincoln Casino Review
Lincoln Casino is one of the newest members of the online gaming community. With only a few years in the virtual casino space, Lincoln has attracted quite a significant customer base already.
Players can log in and play for free, which gives them a good feel for the site and its games. The free-play option is open indefinitely, and players are under no pressure to deposit funds until they are ready. At that point, there are incentives and bonuses and make the real-money games even more exciting. Add to that the games that offer big jackpot prizes, as numerous players have won tens of thousands of dollars at a time in less than two years.
From traditional casino games to table games, Lincoln Casino has all of the basics covered. What sets the casino apart, however, is the list of tournaments. This gives players the chance to be competitive and win money, as all tournaments have a set prize pool.
With a license from the Curacao E-Gaming Licensing Authority, Lincoln demonstrates its dedication to the industry and its willingness to submit to regular audits as a condition of maintaining good standing with the regulator. In addition, all of the line games are audited by an independent gaming expert to verify their randomness and compliance with statistical licensing requirements. Dr. Eliot Jackbson, Ph.D., is the auditor who checks the games on a monthly basis and produces reports and certificates for the regulator and for the site's customers.
Casino Details
Lincoln Casino is accessible by computer or mobile device, and the entirety of the site's contents are available in English. Players can choose to download the software or simply play in a browser, depending upon his or her preferences.
The casino games are made available via WGS software, one of the most popular brands in today's games industry. The action is smooth, and the platform not only has an elegant look but creates an easy-to-navigate transition between games and from regular solo gaming to tournament play.
Casino Games
For a relatively newcomer to the online casino scene, Lincoln Casino didn't take long to build a library of more than 100 games from which to choose. There are traditional 3-reel and 5-reel video slots, as well as 7-reel offerings that can be found nowhere else in the gaming space. The progressive jackpot slots are a big attraction, as winning a jackpot can change a player's bankroll – even life – with as little as one spin.
Table games include the standards of roulette, blackjack, craps, and baccarat, but games like Mulligan, Casino Hold'em, and the progressive version of Caribbean Stud are big attractions.
Video poker games have single-hand and multi-hand options, and players can find keno selections on the site as well.
Then there are the tournaments. Every single day of the week, there is a freeroll tournament with a prize pool of $100 called the Daily Free Three. There are also weekly tournaments requiring only a $3 buy-in for games like blackjack and City of Gold. The monthly tournaments cost $5 to enter but run for several days and can result in prize pools of thousands of dollars.
Bonus Offers
As the site grows, more promotions are likely to appear, though the initial ones are solid.
Welcome bonus: 100% up to $1,000 per each of first five deposits
Comps: Earn points for every game played, 1,000 points redeemable for $1 cash
Rewards: Accumulate comps, climb tiers for deposit bonuses, rebates, cash
Deposits & Withdrawals
Lincoln Casino provides many funding and payout methods for player convenience:
Bitcoin
Deposits: Immediate, no cost, $25 minimum, $2,500 maximum
Withdrawals: Up to 2 business days, no cost, $120 minimum, $2,500 maximum
Visa, Mastercard
Deposits: Immediate, no cost, $25 Visa minimum, $45 Mastercard minimum
Withdrawals: NO
Skrill, Neteller
Deposits: Immediate, no cost, $10 minimum, $2,500 maximum
Withdrawals: Up to 2 business days, no cost, $150 minimum, $5,000 maximum
EcoPayz
Deposits: Immediate, no cost, $10 minimum, $300 maximum
Withdrawals: Up to 2 business days, no cost, $150 minimum, $5,000 maximum
Paysafecard
Deposits: Immediate, no cost, $1.13 minimum, $281.68 maximum
Withdrawals: NO
QuickCash
Deposits: Immediate, no cost, $100 minimum, $490 maximum
Withdrawals: NO
Notes: One transaction per 5-day period
Sofortuberweisung
Deposits: Immediate, no cost, $100 minimum, $5,628 maximum
Withdrawals: NO
Wire transfer
Deposits: NO
Withdrawals: Up to 14 business days, $45 fee, $150 minimum, $3,000 maximum
Notes: Bank account must support international wire transfers
Check
Deposits: NO
Withdrawals: Up to 5 business days, $45 fee, $150 minimum, $2,500 maximum
Customer Service
Below are the available methods for contacting Lincoln Casino's customer service:
Email
Telephone: 1-888-234-7217 or 1-678-349-0094
Live chat
Final Thoughts
As Lincoln continues to build its customer base and retain players, it makes sense that its customer service department is open around the clock and very responsive to all player questions and concerns. The plethora of deposit and withdrawal methods, most with no fees from Lincoln, are also a sign of putting players first.
While the use of a private auditor for game testing is an unusual one in the online casino business, the person's credentials are valid and work well with the Curacao licensing. It may be an unconventional method, but the site is setting itself apart from its competitors in many ways, this being one of them.
The lack of wild animation makes this site enjoyable and relaxing for adults who want a classy and smooth gaming experience. All options are clear, the site is easy to navigate, and the experience is hassle-free. It is a welcome change from sites that may be heavy on themes but lack the basics of customer service and quality games.