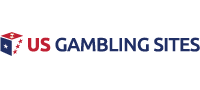 >
>
Masters Betting Sites
Masters Betting Sites
In professional golf, the Masters Tournament is one of the major championships alongside the U.S Open, The Open Championship, and the PGA Championship, all of which is contested annually. The 2020 Masters will be the 84th edition of the Masters Tournament, and this year's version, like many events, will be very different.

50% Up To
$1000
Welcome Bonus
MOST TRUSTED

50% Up To
$1000
Welcome Bonus

100% Up To
$250
Welcome Bonus
A Look into The Masters
Usually, the Masters is the first of the four major championships to be contested for each year, with the final round being scheduled for the second Sunday in April. Due to the Covid-19 outbreak, the 2020 Masters Tournament is scheduled for the 12th – 15th of November and will field 96 players. Augusta National Golf Club in Georgia will still host this year's Masters, but to adhere to health guidelines, there will be no spectators in attendance.
To conveniently bet on the Masters Tournament in the US, it is recommended that you head over to Bovada.lv and Betonline.ag, as these are two of the most reliable and trusted betting sites. This is not to take anything away from other betting sites, but there is no guarantee you will get as good a deal or odds on these other sites for golf betting.
Understandably, you may be eager to place your bets in anticipation of what might be your lucky break, but it's always advisable to look out for better deals and overall better user experience, as these will help increase your chance of winning and your potential winnings, as well as your overall experience.
Top Betting Sites for the Masters
BetOnline is a well-known and trusted site, as it's been in operation for over 20 years. As a seasoned bettor or a beginner, the importance of trust and reputation cannot be overemphasized in this industry. This website is more than just a betting platform, as they have a "focus on the player" approach where clients are offered the best from cutting-edge technology to the latest odds, and of course, enticing promotions.
It is arguably the most popular and well-known service, cutting across major sporting events, including golf. BetOnline also boasts of the fastest payout rates in the industry. After an intense betting experience, getting your winnings should not be another hurdle you have to overcome. BetOnline ensures you receive your withdrawals at the fastest possible time, regardless of the amount.
Early birds benefit the most in this industry, which is why bettors know that getting in on the action early equals greater value. BetOnline offers its customers the first choice on betting lines, as they open up these lines before anyone else in the industry. Their Lifetime Bonus Guarantee has also proven to be very rewarding and popular over the years. As a bettor, every opportunity to increase your stake for a chance to earn higher returns is always welcome. With BetOnline's deposit bonus given upfront, you can increase your stake and have a better chance at winning big. On your first mobile bet, you get $50 free play and $25 when you try the live betting. This is available on every deposit you make, which is more than what other books provide.
Bovada has also shown its strength and reputation in the online betting industry after diligently serving clients since 2011. They offer some amazing benefits and promotions for using their platform. The most exciting is the "Refer-a-friend" promotion. Whatever amount your referral puts in on his or her first deposit, you earn up to 200% bonus up to $100. If your friend makes their first deposit via Bitcoin, you earn an additional $25 bonus. For every person you invite, you get the same value as a bonus. Amazingly, there is no limit to the number of people you can invite. With Bovada, every time you place a bet you get reward points! These points can be converted back to cash which can be used to place more bets.
Another very important feature that is prominent on both platforms is the use of Bitcoin as a deposit option. Bitcoin is the most popular financial technology to hit the virtual world, as its easy and convenient to use. BetOnline offers other cryptocurrency deposit options as well including Ethereum, Ripple, Bitcoin Cash, and Litecoin. BetOnline offers you a 100% bonus on your first deposit using Bitcoin. Subsequent bitcoin deposits guarantee a 35% deposit bonus. These offers increase your betting potential and chances of winning, without any added risk.
Learning the history of a course plays a crucial role in golf betting. With Augusta National being the repeat host of the Masters, this allows bettors to make better decisions as they can analyze data, pick players that have performed well in the past, and ultimately, increase their chances of winning. Outright betting in golf is just wagering on a particular player to win the tournament. Because of a player's difficulty in winning an event in fields that often exceed 100, outright odds are far higher than those anyone who bets on team sports is used to. Finding players who perform well in the past at a course is an aspect that should always be considered when placing bets in this tournament.
As stated earlier, BetOnline.ag releases odds for early birds and the same has happened with this tournament. You can head over there and take advantage of the opportunity. Due to the tricky nature of the course, it is wise to favor those that have won the tournament in the past. In cases where there are several favorites, you can bet on a few players and still make a nice profit because the return on investment can be very high, if you think a top player is going to win it all.
The Masters is fast approaching so you should get familiar with the players and research some of their histories. This will give you an insight into the favorites and past winners in this tournament. You should also take advantage of the promotions and bonuses offered by these betting sites to give yourself a better chance of winning and winning big.