The Mississippi Gaming Commission clarifies that online gambling is illegal in the state but does not mention sports betting.
Mississippi borders the Gulf of Mexico on the south side, as well as Louisiana, and by Tennessee on the north, Arkansas to the west, and Alabama to the east.
Mississippi's Best Real Money Gambling Sites
Casinos
Sportsbooks
Poker
Casinos
Sportsbooks
Poker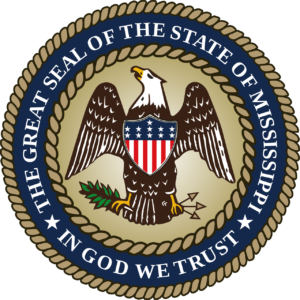 Mississippi Gambling Overview
Abbreviation: MS
State Motto: Vertute et Armis
Capital City: Jackson
Population Estimate: 2.99 million (32nd)
Website: http://www.ms.gov/
At one time, there was little legalized gambling in Mississippi. Charitable games were allowed, as were horse and dog racing, and even cockfights were legal, but conservative lawmakers were fine with keeping gambling to a minimum.
That was until 1990. The state was in need of revenue, so the legislature decided to risk it all on the Mississippi Gaming Control Act. The bill passed to allow riverboat casinos along the southern coast if voters approved it (and they did), as well as to create the Mississippi Gaming Commission to regulate the industry.
At the same time, Native American tribes were examining the 1988 Indian Gaming Regulatory Act (IGRA) that passed through Congress, and a number of tribes did want to negotiate compacts with Mississippi for their own casinos. Ultimately, the Mississippi Band of Choctaw Indians were granted permission and opened two gambling facilities.
Over the next decades, riverboat casinos were able to remove some of the restrictions of sailing on the water in order to evolve into land-based casinos. Several dozen casinos now operate for Mississippi residents and tourists alike, which has generated an enormous revenue stream. The explosion of casino gambling is now called the Mississippi Miracle for the positive results for the state.
The state code offers definitions for many oft-used gambling terms and the criminal penalties for breaking the laws. Internet cafes are called out as illegal, as lawmakers felt at one time that they offered a den of unfettered online gambling. But the law does lay the groundwork for wording that can be used against online gambling, such as phrases like simulated gambling programs and electronic video monitors.
Whatever is unclear in that wording, however, is clarified by the Mississippi Gaming Commission, as it specifically addresses internet gambling in its website's FAQ section. The response from the state about its legality is very clear:
"Internet gambling is illegal under state law. Online sites may advertise they are 'legal' and 'licensed' forms of gaming. They may be legal or licensed where the bets are received, but it is illegal to place bets from Mississippi with these businesses."
Most Recent Developments
As far back as 2014, the Mississippi Gaming Commission had been eyeing online gaming as something they might like to see legalized and regulated. Its director in 2014 said as much at the time, noting that other states like Nevada, Delaware, and New Jersey had done so with seeming success. The idea never made it to the point of convincing many legislators, however.
Meanwhile, State Representative Bobby Moak spent years trying to push legislation to legalize internet poker. But his 2012, 2013, and 2014 bills found little support to make it to the floor for a vote. The policy across the board has seemed to be "wait and see" what other states do, and until a majority of states jump on the online gaming bandwagon, Mississippi will likely stay out of it.
Daily fantasy sports (DFS) was another matter, though. The Fantasy Contest Act was passed in 2016 and enacted in 2017 to create a regulatory framework for the new industry. The bill also removed the long-time ban on sports betting so that the state can regulate gambling after SCOTUS overturned PASPA.
In June 2018, the Mississippi Gaming Commission adopted regulations that require all betting to take place in person, although mobile wagering was to be also considered, hopes faded out after two weeks.
Mississippi Online Gambling FAQ
Can I play for real money on your recommended poker, gambling, and betting sites?
Some of our sites do still offer online gambling and sports betting services to Mississippi residents.
Does state law enforcement intend to crack down on internet gaming?
It seems unlikely that the state government would pursue companies based outside of the United States with any kind of criminal charges, but the state could make the move to ban the sites via internet service providers. Should that happen, the sites available in Mississippi could decrease or disappear altogether.
Should players be worried about a crackdown?
While the Mississippi Gaming Commission makes a point to say that playing on offshore internet gambling sites is illegal, it would be highly irregular for a law enforcement team to go after players themselves for prosecution. Thousands of players would need to be threaded through the court system for very small misdemeanor charges, and it would be bad publicity for the state.
What if one of your recommended sites shuts down? Will I get my money?
Sites are prepared to withdraw from any given state market upon legal advice, and players would be given advanced notice as well as options by which they can withdraw their funds from the state of Mississippi. If a site shuts down completely, there are avenues to withdraw account balances in that case as well, as regulators typically require sites to protect player funds at all costs.
How do I deposit and withdraw money from these sites?
There are several methods available at every recommended site on our page for deposits and withdrawals. While bitcoin is the most common way for new players to do both using the same transfer account, other options are available. It is best to visit your site of choice to find out what methods are available to US players, and any questions can be directed to the customer service department to ensure smooth and quick transactions.
Are there land-based casinos in Mississippi?
Yes. There are 12 casinos that offer 24-hour gaming in the state of Mississippi. Let's look at the most popular ones: