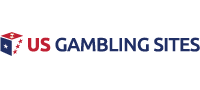 Alex Foxen Puts Up a Big Performance at Wynn's Final Weekend High Roller Poker Event
Wynn started the $10,000 buy-in no-limit hold 'em high roller events on December 3 and has since then continued to host the event at its facility. The third and final consecutive high roller event of the year just concluded at the Wynn Poker Room in Las Vegas from December 17 – 19. At this event, World Poker Tour (WPT) Main Event winner Alex Foxen was the top winner in a 10-event series schedule.
Event Winners
Foxen has been coming up with exceptional performances since the latest round of the high rollers weekend, which kicked off on Thursday, December 10. The event generated a prize pool of $270,000 by 27 entrants. Alex Foxen squared up against Brock Wilson in a heads up match but was second best as Brock won the tournament as was rewarded with a cash prize of $124,000. Foxen was rewarded with $75,600 for his efforts. The third and fourth place winners in the persons of Ali Imsirovic and Aram Zobian took home $43,200 and $27,000 respectively.
On Friday, Zobian won the tournament with an entry field of 18. He took home $97,200 for his efforts. Foxen was nowhere among the top three winners. The same was the case on Saturday, December 12, as Sam Soverel, Chad Eveslage, and Brock Wilson were the individuals that had a share of the $170,000 prize pool that was generated.
The final weekend was a different showing for the WPT main event winner as he partook in the cash prizes on all three days. The first event of the weekend was won by Zobian. This was his second win in two weeks, and he was rewarded with $102,600 out of the prize pool of $190,000. Foxen was once again beaten in a heads up match and was rewarded with $57,000. Four-time WPT Main Event champion, Darren Elias, finished third and was rewarded with a cash prize of $30,400.
#1 US Gambling Site For 2020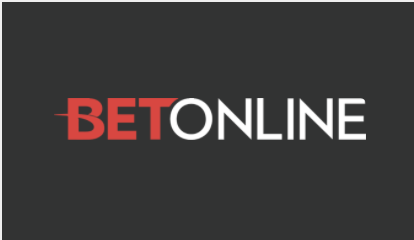 Accept Players From Every US State
Credit Card, Debit & Crypto Deposits
$3,000 New Player Welcome Bonus
Online Casino, Sportsbook & Poker
Advertisement
Foxen lost his second heads up match in two days against Christopher Brewer, who went ahead to take home $108,000 out of the $200,000 prize pool that was generated. With this win, Brewer got his third cash of the series, finishing second in an event in the opening week of the series, and third in one of the events last week. Alex got $60,000 for his second-place finish. Sam Soverel was also able to add $32,000 to his totals as he finished third.
The Final Event
The final event of the series was the most rewarding for Foxen as he secured his biggest win for the series, and was able to cash from the three events in the final weekend. A prize pool of $200,000 was generated, with Foxen taking the lion share – $108,000 – after defeating Zobian in a heads up. This was his third cash for the weekend and his fifth for the entire series. With that end, his total cash for the series stood at $354,000. Alex Foxen, the twenty-nine-year-old professional from Huntington, New York, has now recorded over 17.2 million in poker tournament winnings.
Zobian was not able to secure his third win in the series but was rewarded with $60,000. Sean Winter, who finished third went home with $32,000.
Top Winners
The full list of winners at the Wynn $10,500 High Roller Poker Series are;
Date || Winner || Prize
Thursday, Dec. 3 || Martin Zamani || $140,107
Friday, Dec. 4 || Sean Winter || $179,200
Saturday, Dec. 5 || Ray Qartomy || $150,000
Sunday, Dec. 6 || Jared Jaffee || $119,600
Thursday, Dec. 10 || Brock Wilson || $124,200
Friday, Dec. 11 || Aram Zobian || $97,200
Saturday, Dec. 12 || Sam Soverel ||$91,800
Thursday, Dec. 17 || Aram Zobian ||$102,600
Friday, Dec. 18 || Christopher Brewer ||$108,000
Saturday, Dec. 19 || Alex Foxen || $108,000
Related Articles