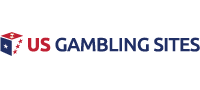 DraftKings Launches Special March Madness-Themed Roulette Game via Casino
Sports betting is in high gear this month as the NCAAB kicks off March Madness this week. The event is one of the most popular options for sports bettors in the US and it seems one sports betting operator is taking advantage of the event within its online casino. DraftKings has just announced the launch of a special roulette game within its online casino themed after March Madness. Sports fans can head over to the online casino to give the unique game a try.
March Mania Roulette
DraftKings is known for its exclusive table games, so it is not surprising to find the operator has launched a new game for the March Madness event. March Mania Roulette offers a traditional roulette experience but is themed after NCAAB basketball.
From the sounds to the graphics, players can easily enjoy a fun and unique way to play roulette. The game table looks like a basketball court, complete with a basketball style roulette wheel. The new in-house product is a prime example of cross-selling and how the sports betting world and online casinos can be combined.
A fun element of the basketball themed version is the announcer's voice. At random times during gameplay, the announcer will say things like 'nothing but net!' or 'with no time left on the shot clock…'. This makes gameplay fun and really adds in the excitement of March Madness.
#1 US Gambling Site For 2021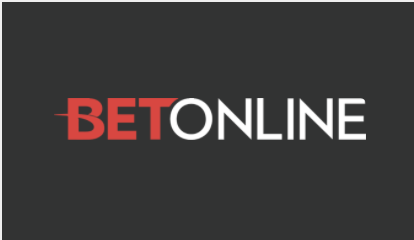 Accept Players From Every US State
Credit Card, Debit & Crypto Deposits
$3,000 New Player Welcome Bonus
Online Casino, Sportsbook & Poker
Advertisement
Additional elements of the format include a basketball that can be knocked around the game board as well as a virtual camera. The camera will move to the net when a player hits on a bet.
Cross-Selling Option
For DraftKings, the March Madness roulette game is a perfect way to cross-sell products. Casino visitors who play the March Madness game will be reminded of sports betting opportunities and will visit the sportsbook to wager.
For sports bettors, they will see the option for roulette gaming patterned after March Madness and give the roulette game a try. It's a unique concept and allows DraftKings to promote online casino and sports betting opportunities to a wider audience.
The NCAAB fanbase is a large audience. For March Madness, which begins this Thursday, the American Gaming Association is expecting as many as 47 million people in the United States to wager on the tournament series.
In 2020, the popular basketball event was canceled. It is already a popular option among gamblers, so doing without for a year has seemingly amped up betting for 2021. A recent survey provided the AGA with its figures, with millions expected to be wagered over the coming days as tournaments start up.
For online gaming fans, many casinos as well as sportsbooks and even poker rooms are offering up ways to enjoy March Madness. Tournaments, special contests, and even promotions are on offer via a variety of providers.
All you have to do is check out your favorite online gaming brands to see what they have available. Until early April, March Madness will be the headliner at most operators as it is the focus of gamblers at the moment!
Related Articles