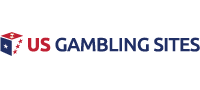 Emerald Queen Casino Currently Under Investigation Over Covid-19 Issues
Across the US, casinos are reopening in order to get back to work, despite Covid-19 still being an issue. For many casinos, the reopening process has been tough. There are temperature checks to deal with and masks to wear, among rigorous cleaning processes and additional regulations to meet. While most operators are doing their best, some are falling short. Just this week, it was announced that a casino in Washington State is under investigation due to allegations of unsafe conditions amidst the pandemic.
Emerald Queen Casino Under Fire
The Puyallup Tribe of Indians is the operator behind the Emerald Queen Casino that is currently under fire due to allegations that the casino is operating under unsafe work conditions. Apparently, the allegations are being investigated by the tribe, who states the investigation will be completed as soon as possible. An update will be provided once the investigation comes to an end.
Apparently over the weekend, an employee of the casino told friends on Facebook of a positive test result for Covid-19. The worker then contacted The News Tribune to discuss what was taking place on-site. The employee stated the casino is unsafe and there are supposed health and safety hazards at play based on information provided by the Occupational Safety and Health Administration.
A memo was supposedly provided by OSHA and was confirmed by the Department of Labor. However, additional information was not provided due to the case still being under investigation. Based on reports, the memo has several instances in which the casino was not operating regarding guidelines and regulations for Covid-19.

Looking for somewhere to play online? Bet Online accepts all US players and offers a $1000 real money signup bonus for casino, sports betting and poker.
The Issues
In the memo, it says that in the High Limit section of the casino, as many as 60 to 100 people are in a small area that consists of about 100 square feet. Employees call this area the Covid corner. Patrons of the facility are required to wear a mask. However, they are not being asked to leave when they refuse to wear a mask. Such individuals are then close to employees and other guests, putting them at risk.
The casino also reportedly has a shortage of hand sanitizer. It has also been stated that several employees have become infected with the virus. The memo stated that on July 13, the table games management team were told about a dealer who appeared visibly ill. He was allowed to work, continuing to sneeze and cough while dealing cards.
Yet another violation included the HR department calling employees who may have been in contact with a sick employee. The individual who tested positive for the virus was identified by the casino and this is violation of confidentiality agreements.
Reportedly, the memo also points out that some employees are not wearing masks including cooks. Sick players have also been said to be in attendance and allowed to stay because they spend large amounts of money.
If these issues prove to be true it could do major damage to the reputation of the casino. We will stay on top of this story and report any new findings as they are made known.
Related US Gambling Articles: