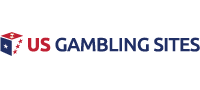 Horseshoe Southern Indiana Closed; Ready to Open as Land-Based Venue
Since 2013, New Jersey has offered online casino and poker gaming, one of the only states to do so in the nation. In 2018, the state began offering sports betting and continue to be an example to other states as to how success can be seen via an online gaming market. But how much of an impact has the state had in the United States regarding iGaming? Online gaming industry association iDEA decided to find out and recently released the findings of their study titled The Economic Impact of New Jersey Online Gambling. The results are pretty incredible.
New Jersey iGaming Success
The study reveals the success of the online gaming industry in New Jersey. First, we see that just over 6,550 jobs have been created from the industry, providing over $400 million in wages. Since launching, the industry has provided almost $260 million in local and state tax revenues.
The growth of the industry has been truly amazing. Net revenues from online gaming continue to climb. In 2014, the state saw $122mm earned. This number skyrocketed year after year with 2019 showing a projected figure of $420mm. The year is not over but based on revenue reports, it is possible to reach this massive amount by December 31st.
The authors of the report stated that the revenue growth in the online gaming industry of New Jersey has taken place without cannibalizing revenue generated from the land-based venues of Atlantic City. Analysts have agreed that the industry has actually complimented the brick-and-mortar casinos, helping them to maintain success.
#1 US Gambling Site For 2020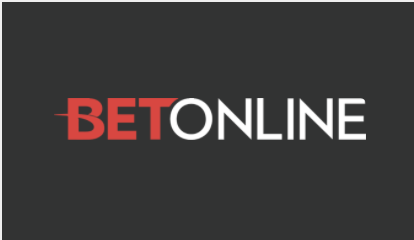 Accept Players From Every US State
Credit Card, Debit & Crypto Deposits
$3,000 New Player Welcome Bonus
Online Casino, Sportsbook & Poker
Advertisement
Atlantic City had experienced an economic downturn for about a decade when the land-based casinos finally stabilized. The stabilization of the market took place in 2017 and from that point, each year, revenues continued to see growth.
More Tax Dollars and Maintaining Consumer Protection
As the industry has seen revenue growth, the tax dollars paid locally and to the state have also increased. In 2016, that number came in at $35mm with this year already seeing $79 million. While experts feel the online gambling industry will eventually stabilize and stay at an even keel, there really are no signs that the industry will be slowing down. Every month, new records are reached as far as revenues are concerned, so taxes should also continue to increase.
In the report, the Division of Gaming Enforcement was also praised for the regulatory efforts. So far, there has been no evidence to emerge that show an increase in gambling harm in the industry as well as no issues of underage gambling, fraud or money laundering.
The industry continues to address valid concerns successfully when voiced by opponents as well as skeptics of the legalized gaming options.
For years, other states have looked to New Jersey as an example when it comes to creating legislation regarding online casino and poker gaming, as well as the recently launched sports betting. New Jersey was one of the first states to offer online sports betting and have been a prime example as to why the online component is needed. Players want to be able to access betting services via a computer or mobile device.
Because of their success, lawmakers look at how the industry is set up when constructing their own legislation to legalize online gaming, be it poker, casino games or sports betting. As the year comes to an end and 2020 begins, there is no doubt that New Jersey will continue to be the go-to example when it comes to iGaming in the US.
Related Articles