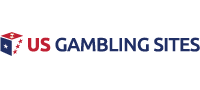 Iowa Sports Betting Bill Introduced with iGaming Option
Summary: A sports betting bill has been introduced in Iowa that would legalize the option including online gambling in the mix.
Sports betting is on the mind of most every state in the US, including Iowa. Lawmakers in Iowa have been considering several bills on the subject, hoping to see the option come to pass in the state. Just recently, lawmakers introduced a new sports betting bill, one that includes online wagering options. States such as New Jersey have implemented online sports betting and seen great success. It seems with this new legislation, the state may be on the fast track to passing sports betting.
Senate Study Bill 1168
According to LSR, the new bill under consideration is Senate Study Bill 1168. The bill is being considered in a subcommittee this week. It includes not only traditional sports betting but also online and mobile wagering. Bettors can place wagers online/via mobile if the bill is approved, but only after signing up a physical location first.
There is no integrity fee listed in the new legislation. Sports leagues will not be paying a fee in order to ensure the integrity of the games, something that the leagues are already doing in the first place. The bill will also legalize fantasy sports so that operators such as FanDuel and DraftKings can offer DFS services in a legal manner.  Other activities in anticipation of the law include a partnership between William Hill and Prairie Meadows for online sports betting.
#1 US Gambling Site For 2021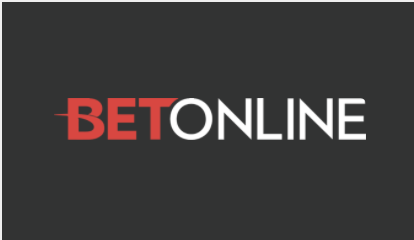 Accept Players From Every US State
Credit Card, Debit & Crypto Deposits
$3,000 New Player Welcome Bonus
Online Casino, Sportsbook & Poker
Advertisement
It is believed that a House version of the bill will be introduced this week, which should help to push the effort along. The state could possibly be the next to launch online gambling services if the bills are able to move forward.
Discussions Ongoing
Around two weeks ago, four bills were being considered in the state. Legislators met with casinos, racetracks, sports leagues and the lottery to discuss how sports betting can be introduced into the state. It seems that lawmakers are trying to make the smartest decision possible so the state can be successful. The process is somewhat slow going, with discussions allowing every stakeholder to provide their input, along with pros and cons of the different plans being considered.
Drake Law School professor Keith Miller has studied gambling for over ten years and is the co-author of a book involving sports betting. Miller has stated that the discussion are a good strategy as no one stakeholder will be able to say that they did not have input on the subject.
According to Miller, if Iowa legalizes sports betting that relies on the lottery or casinos, then it will function as other states that have legalized sports betting. According to Miller, among the discussions a few weeks ago, gambling disorder treatment was not mentioned. He is curious to see if upcoming legislation will cover this aspect.
According to the professor, young people are at risk of developing a gambling disorder and he feels that money from sports betting needs to be dedicated to prevention as well as treatment and research.
For now, we will have to wait and see how the legislation progresses. Since the discussions have been ongoing, it seems that everyone wants to have their say so and they want to be considered in the offering. It will be interesting to see if the legislation most recently introduced is well-received and if the House version is also something that lawmakers will highly consider.
Having online gaming associated with the bill is a plus as players want to have this option and it will serve Iowa well as an added avenue that can bring about revenues from the new industry. Hopefully, we will see the state become the next to legalize the industry.
Related Articles