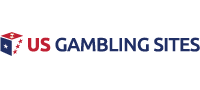 Massachusetts Legislature Changes Sports Betting Bill To Include Online Lottery and New Tax Rate
A new economic development package bill was introduced in Massachusetts last week. A section of the measure was set to legalize sports betting, helping to bring in new revenues. Now, it seems lawmakers have changed their minds a bit and have included new provisions, this time doubling the tax rate for iGaming as well as introducing a way to legalize online lottery games.
New Legislative Changes
H. 4879 is a bill that is sponsored by the House Committee on Ways and Means. The bill was created to help the state build partnerships to grow its gaming industry, including introducing sports betting. The bill would allow for online sports betting along with mobile and land-based options.
Now, a new set of amendments have made their way into the bill, this time including lottery ticket sales online. The changes were approved by the House at a vote of 157-1. The amendment involving the online lottery would put the Lottery Commission in charge of implementing promotions to encourage players to purchase lottery tickets. Such promotions could include prepaid gift cards.
The Commission would also be in charge of reviewing the state lottery law and if this change would create any problems. Changes that are needed should be recommended to lawmakers. Players will need to be able to self-exclude from online lottery gaming and be able to set spending limits as well as deposits maximums.

Looking for somewhere to play online? Bet Online accepts all US players and offers a $1000 real money signup bonus for casino, sports betting and poker.
Sports Betting Tax Increase
In a surprising turn, lawmakers have decided to change the 15% gross gaming revenue tax on sports betting and ramp it up to 30%. Other amendments actually proposed increasing the rate to 50%. Both seem quite high and may hurt the industry from the very beginning as operators might not be interested in offering services at such a high rate.
The amendments also cover allowing Category 2 licenses. This means a racetrack would be able to offer land-based services and mobile options.
Along with these changes, the bill also includes language that would legalize online fantasy sports. The measure must now be considered by the House of Representatives and if it passed, it will move on to the Senate for consideration.
The reason for the lottery addition to the legislation is most likely due to poor performance. Just last week, it was announced that the state lottery was subject to a large year-on-year decline during the 2020 fiscal year.
The coronavirus pandemic played a role in the losses, including a decline in net profits. For the 12 months ending on June 30, the state earned $5.25 billion. This is a loss of 4.7% from the last fiscal year.
If the state were allowed to offer online lottery ticket sales, they would not suffer such losses if something like the pandemic were to take place again or to continue.
Only time will tell if the House will approve these changes and if the Senate will be on board for such an expansion regarding the gambling industry of the state.
Related US Gambling Articles: