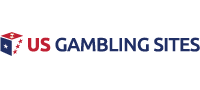 Navajo Nation Lays Off Over 1,100 Employees due to COVID-19 Issues
Going on 10 months now, casinos in the United States have been negatively affected by the coronavirus. Just like other businesses, casinos have seen a lack of traffic due to the onset of COVID-19 in their area. The virus is so contagious that people are required or at least encouraged to wear masks while out in public and some services, like dining and drinks, are stalled due to larger numbers of positive cases. In Arizona, the New Year started with layoffs at casinos operated by the Navajo Nation due to the issues surrounding the pandemic.
Over 1,100 Employees Laid Off
Casinos in Arizona have been affected by closures as well as low tourist numbers. For the Navajo Nation, over 1,100 people were laid off temporarily when 2021 began due to low revenue numbers. Business operations have been severely impacted and the tribe had no choice but to lay off employees.
Interim CEO of the casino operations for the Navajo Nation, Brian Parrish, commented that due to the extended closure since March, business operations have been impacted severely and decisions have been made involving personnel and financial issues.
The tribe has four casinos and operates in New Mexico as well as Arizona. These venues employ over 1,200. In this number, there are 775 tribal members who are employed by the tribe. Only 165 employees will be kept on the payroll of the tribe to ensure that the essential operations can continue at each venue.
#1 US Gambling Site For 2021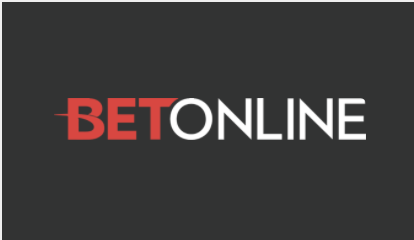 Accept Players From Every US State
Credit Card, Debit & Crypto Deposits
$3,000 New Player Welcome Bonus
Online Casino, Sportsbook & Poker
Advertisement
Officials have warned that layoffs would take place in the future if the casinos were not allowed to reopen, even at a limited capacity. Officials have also said that permanent closures of the casinos may be imminent if the venues are not allowed to reopen soon or more funding is provided. The closures could happen as soon as the end of this month.
The tribe was provided almost $25 million from federal aid, but that money has now run out. If the casinos are shut down for good, the tribe would be out of its investment of $460 million to create the venues. the local economy would lose hundreds of millions in stimulation.
Officials of the casinos feel that they can reopen safely with a reduced capacity. The Navajo Nation wants to reopen as quickly as possible. Tribal leaders say that if the casinos shut down for good, it would be a long-term setback for the economic development of the tribe, even if they could reopen in the future.
A Common Trend
The situation that the Navajo Nation is facing right now is a common trend in the gaming industry across the United States. Operators are trying to stay afloat, by offering limited services based on capacity restrictions in their state or hoping to reopen due to continual closures as COVID-19 cases soar.
Now that vaccination is in play, operators were hopeful that things would get back to normal soon. However, the rollout of vaccinations has been slow going, so there will still be a need for masks and social distancing for quite some time in the future.
Hopefully, casino operators will receive assistance from the government or there will be enough protections in place that players feel secure in playing at the facilities and enjoying what amenities are available.
Related Articles