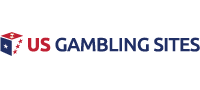 New Jersey Assembly Introduces AR 214 Resolution Opposing Federal Sports Betting Regulation
Summary: After the federal government announced changes to the Wire Act, the New Jersey Assembly has introduced a resolution to urge opposition to the federal effort to regulate sports betting in the US.
Just a few days ago, the Department of Justice announced a change to the Wire Act. The Wire Act was created in 1961 to deal with mob and gambling activity. In 2011, the DOJ announced a change to the Wire Act due to internet usage. The change resulted in interstate gambling being banned, but only sports betting. This allowed states to get started with online gambling. Now, the new administration has seen the DOJ to make a change and make all interstate online gambling illegal. New Jersey is not in favor of this change and a resolution was recently introduced within the state's Assembly to urge leaders to oppose such efforts by the federal government.
AR 214
Introduced on January 17th, AR 214 was presented within the New Jersey Assembly. Within the resolution, the congressional delegation of the state is being asked to show opposition to sports betting regulation on a federal level.
In the resolution, language is used to describe the legislative action taken to create federal oversight involving sports betting in the US. In 2018, Senators Orrin Hatch and Chuck Schumer began pushing for federal regulations.
#1 US Gambling Site For 2021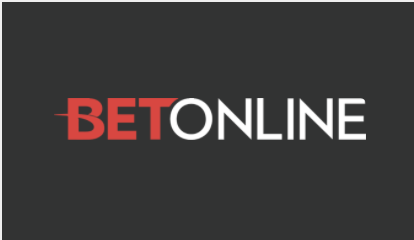 Accept Players From Every US State
Credit Card, Debit & Crypto Deposits
$3,000 New Player Welcome Bonus
Online Casino, Sportsbook & Poker
Advertisement
The new resolution was introduced to the State and Local Government Committee this week and has five sponsors. The sponsors of the Assembly include: John Armato, Joann Downey, Eric Houghtaling, Bruce Land and Vincent Mazzeo.
With a resolution, the process will move forward the same as a bill would. However, a resolution that is approved and enacted is not a law and generally used to prove a point. Generally speaking, the state of New Jersey is telling the United States government that they are not appreciative of any support involving federal action against the sports betting industry.
Sports Betting and Online Gaming Success
New Jersey is very successful already with their sports betting industry, having only started in June of last year. Several operators offer services and millions have already been generated in the state. Sports betting as well as online gaming in the state may be affected by the new Wire Act ruling. The general consensus is that online gaming that involves an interstate element will be the target.
In New Jersey, the state shares online poker liquidity with Delaware and Nevada. Online poker players in each state can access operators in the other two states. Based on the language of the Wire Act change, this will have to cease. However, operators have yet to state if they will be in compliance of this change.
It is also unclear as to how the DOJ will be enforcing their change. They may not take any action on interstate activities such as online poker gaming in these three states. However, there is also a fear that other elements may be affected such as payment methods or server locations.
Overall, the New Jersey online gambling industry could be hit hard by this change. The resolution is one way that states can fight back and hopefully, more clarity will be provided to ensure that states know what to do and what is expected based on sports betting operations as well as online gaming. The resolution introduced in New Jersey is most likely just the first of many efforts of states offering such operations to try and thwart efforts by the federal government as they try to maintain oversight over the online gambling industries. It will certainly be interesting to watch in the coming weeks to see what happens.
Related Articles