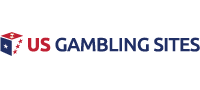 New Jersey Gaming Regulators May Increase Fines for Sports Betting Violations
Summary: Sports betting operators in New Jersey may soon face stricter fines for violating regulations involving off-limit games.
The state of New Jersey has become a mecca when it comes to online gambling. Having risen from the ashes of a dwindling land-based gaming sector, the state now sees increasing revenues from online gambling via online casinos and poker games, along with the newly introduced online sports betting and land-based sportsbooks in the state.
New Jersey, like many others states, offers gambling options on a regulated basis through the Department of Gaming Enforcement. The operators must stay in line with regulations or face stiff consequences. Regulators have been considered stricter penalties as some sports book operators have failed to stay in line with regulations involving off-limit college games.
Current Regulations
In New Jersey, it is prohibited for sportsbooks to offer wagers on college-level sports. Already, in just a few months of operation, sportsbooks have gotten in trouble for allowing such wagers to take place. Lawmakers are now looking at preventing the activity from taking place by instituting fines for the violations.
#1 US Gambling Site For 2021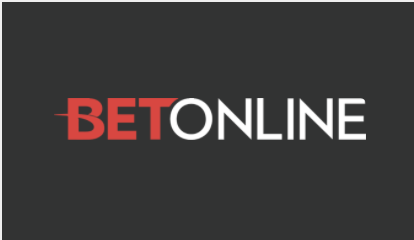 Accept Players From Every US State
Credit Card, Debit & Crypto Deposits
$3,000 New Player Welcome Bonus
Online Casino, Sportsbook & Poker
Advertisement
A recent report suggests that state Assemblyman Ralph Caputo who would like to see fines in place for such violations in the sports betting sector. Caputo suggested that the fine be increased from $2,000 to $20,000 and $100,000.
Caputo stated that it was insulting for the operators to ignore the will of what the people of the state voted for. The Assemblyman pointed out that the Division of Gaming Enforcement does a great job and right now, all operators are getting is a slap on the wrist.
Quite A Few Operators Already Fined
Several operators have already gotten into trouble for violating the regulations involving the games that are off limits. Caesars Entertainment, Resorts Casino and the Golden Nugget each allowed wagering on college games last year. Resorts Casino and the Golden Nugget allowed bets on two college football games, one was the Rutgers and Indiana game while the other was the Princeton and Columbia game.
Resorts was also found to have accepted wagers on another football game in the college sector as well as a basketball game. Caesars was hit with the $2,000 fine for allowing wagering on the Rutgers and Kansas football game.
Caesars tried to say the issue took place due to a computer glitch. However, regulators are not buying it. Caputo doesn't believe the excuse and feels that the smaller fines are laughable. The Caesars company made more than $4 billion last year, so the $2,000 is barely pennies to them. Caputo wants to see the companies held accountable and pay more for such transgressions.
The Assemblyman is now pushing his bill on the matter, one that was able to move past a committee in the Assembly last week. The bill will have to continue to move through legislation before it has the ability to become law. The end goal is to see the companies pay higher fines and hopefully the larger price tag will keep operators in check.
It does seem silly to have such a low price point for what could be considered a major violation. It will be interesting to see what the final outcome will be if the bill is passed into law and just how much operators will be fined for violating the sports betting regulations.
Related Articles