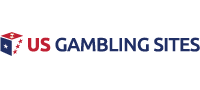 Online Casino Gambling Soars to New Heights in New Jersey
Online gambling is alive and well in the United States with at least two new states set to launch soon. New Jersey, Delaware and Nevada launched online gaming services in 2013 and have been successful ever since. Pennsylvania approved the option in late 2017 and should launch this year. West Virginia has now joined the list, yet we have no idea when the new industry will be live. For now, New Jersey remains the top provider of online gaming in the US. The month of March totals are now released and its amazing to see the results!
New Record Hit
The online gambling industry in the state earned over $39 million in March. This is a new record for the state by way of monthly earnings by a whopping $5 million+! Online casino gaming in the state is showing no signs of slowing down which is surprising considering that sports betting is now offered online as well.
For the month of march, online gambling revenues came in at a total of $39,134,380. This is the highest month ever for the state. Before 2019, the state had yet to eclipse the $30 million mark. However, this year, they have surpassed that mark month after month.
Online casino revenues came in at $37,230,590 which is the most ever earned for casino gaming for the month period, even when adding in the lower poker totals. Overall, online gambling numbers were up 53% when compared to March's totals.
#1 US Gambling Site For 2021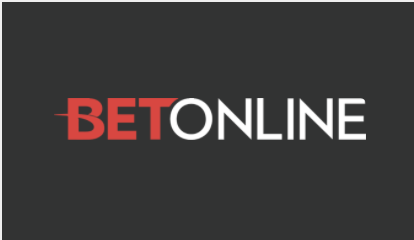 Accept Players From Every US State
Credit Card, Debit & Crypto Deposits
$3,000 New Player Welcome Bonus
Online Casino, Sportsbook & Poker
Advertisement
Online gambling as a whole was up just over 11% from the previous month and online casino gaming was up a whopping 12.3% when compared to February. For online poker, the industry earned $1.9 million which is unfortunately a month to month and year over year decrease of 5% and 3.2%.
Individual Breakdown
The Golden Nugget continues to be the top online operator for the state when it comes to online gambling. The online gaming operator was able to generate a massive $14 million in revenues for March, the brand's best month to date. No other casino in the state has been able to hit an eight figure month.
Resorts was also successful in March and secured the number two spot. They have a DraftKings Casino now which has helped to increase their revenue numbers. The brand came close to $8.5 million in monthly revenues which is also their best month ever recorded.
Other operators reached milestones. Caesars was able to see growth for the month, with $5 million earned. This was a milestone for the brand as it marked the first time they hit the higher amount, after sitting at $4 million for many months.
The Borgata also recorded their best month ever. The brand surpassed the $5.4 million mark, also their best month. they saw growth of close to 20% year over year, with the brand coming in at the third spot in overall totals.
When sports betting is included in the mix, New Jersey generated close to $70 million revenues. This is a crazy number when considering the state has never seen $50 million when it comes to online gambling overall.
Total sports betting numbers came in at $32 million with online wagering coming in at $13.3 million. The majority of online betting was driven via the March Madness tournament events.
It will be interesting to see how the next few months unfold. Will the industry continue to earn record breaking numbers or will the revenues slow down?
Related Articles