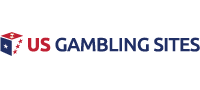 Online Sports Betting to Grow in New Jersey
Online sports betting is not yet available across the United States but in New Jersey, the option is plentiful. Right now, the state offers 13 different applications for NJ online sports betting and this could expand to more than 20 by the time the 2019 NFL season begins. According to recent news by the New Jersey Division of Gaming Enforcement, additions are coming.
More Sports Betting Apps
During the recent Betting on Sports America conference, the Director of the Division of Gaming Enforcement, David Rebuck, stated that the number of sports book applications should be in the 20s by the start of the upcoming NFL season. This should come to pass if those who remained unnamed by Rebuck are able to complete the licensing and approval process. It seems that they will though based on Rebuck's statements.
According to the director, some of the companies interested in offering services are major operators in foreign jurisdictions and they will have to learn how to operate in the United States gambling industry. It may be possible that as many as three or four are ready to offer services by the summer months.
We know that one company that should be in the mix will be TheScore. During the conference, TheScore had a sign stating they are coming to New Jersey this year. They have a land-based partnership with Monmouth Park. CG Technology is planning on partnering with Meadowlands Racetrack, but are awaiting regulatory approvals.
#1 US Gambling Site For 2020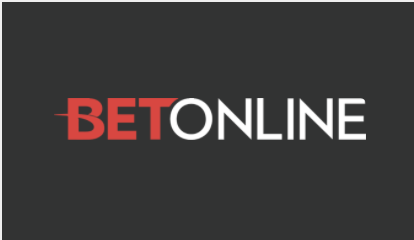 Accept Players From Every US State
Credit Card, Debit & Crypto Deposits
$3,000 New Player Welcome Bonus
Online Casino, Sportsbook & Poker
Advertisement
Hard Rock Atlantic City has partnerships with Unibet Sportsbook and Bet365 NJ. These two could also start offering online sports betting in the state, though no firm confirmation has been provided. Wynn Resorts might also be in the mix as they are currently preparing to enter the online gambling market of New Jersey. The company does not have a casino in the state but will be able to offer services after signing a deal with a land-based entity.
Successful Industry
So far, the online sports betting industry has been successful in the state. Currently, there are ten retail providers in the state with eight being the casinos of Atlantic City. The majority of total sports betting handle and revenues come from mobile devices. Players are using their mobiles to place wagers due to convenience, rather than visiting a physical sportsbook to do so.
Just looking at the recent numbers of the online sports betting industry shows just how popular mobile wagering is. During March, the sportsbooks of the state brought in $31.7 million in revenues, a new monthly record.
Just in online sports wagers, the state saw $298.2 million. When compared to the $74.1 million of wagers from retail outlets, the online gaming option is easily the preferred choice. Year to date, the handle comes in at $1.07 billion which is equal to $862,088,474 from applications.
Players are using their mobiles now more than ever and for sports betting or any wagering option to truly be successful, online gaming must come in to play. Since launching the mobile option for sports betting, New Jersey has easily become one if not the top state regarding the industry in the US.
Other states are looking at what New Jersey is producing and using their legislation as a template for their own. With more online sports betting apps in the works, they are sure to do well with the addition of new options. There is no doubt that more records will be set and even more bets placed as more operators get in on the action.
Related Articles